By Pierre Melion on November 17, 2016 in Ecommerce Tips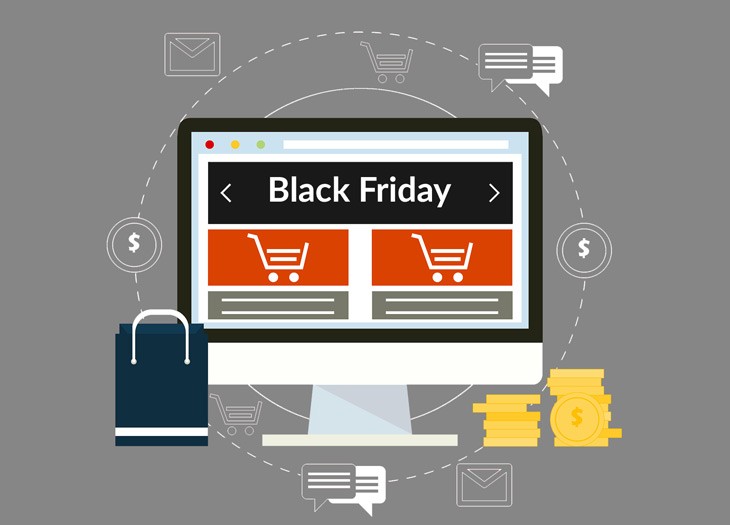 Black Friday is upon us. In 2015, online sales reached a staggering $4.45 Billion. This festive period is one of the major opportunities of the year, with e-commerce playing an ever increasing role for Black Friday shoppers. But for e-commerce retailers, Black Friday doesn't just have to be about sales. It's an opportunity to improve your customer base, brand awareness, and customer loyalty!
Outlining an informed digital strategy in the lead up to Black Friday will allow you to prospect for successful e-commerce growth. Black Friday is an amazing opportunity to retain custom throughout the festive period, which can lead to repeat purchases throughout the Christmas. To execute a successful strategy, all stages of the customer journey will have to be addressed, as this will play a key player to refining Black Friday success.
E-Commerce Opportunities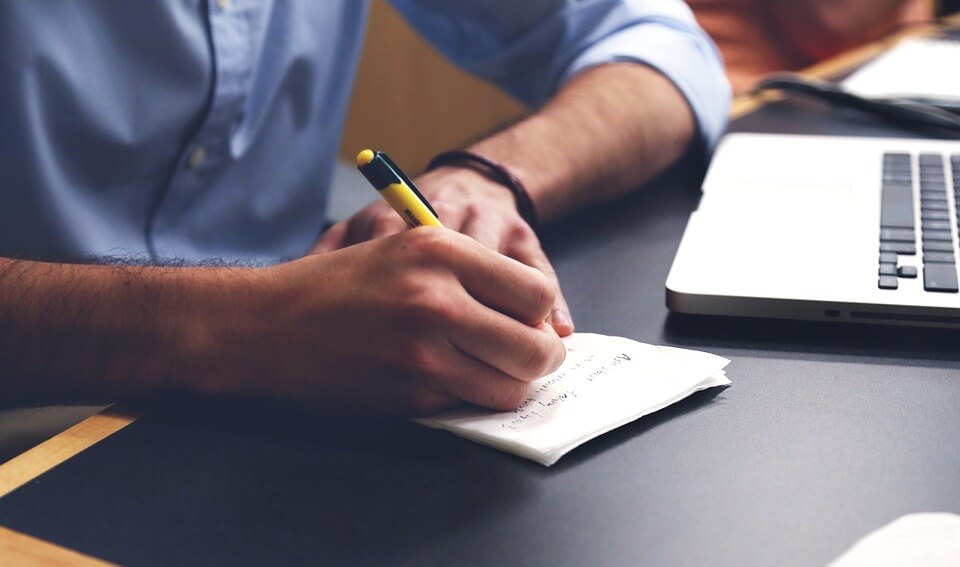 Prior to executing your Black Friday strategy, it's important to outline and plan what your target objectives and goals are going to be. Potential opportunities that concern your business should be considered, to then evaluate which opportunities your strategy should address. This will give you a more informed idea as to how to approach potential goals, along with an establishment of the resources that you have available in order to reach these goals.
Below, are some e-commerce opportunities that I feel are highly relevant to target with a Black Friday strategy:
Sales - The end goal for any conventional e-commerce retailer is to generate profit through sales. This is a great opportunity to increase  sales, but would focusing solely on increasing short term sales whilst trading at a lower profit margins per product be a desirable ROI?
Brand Awareness - The heightened Black Friday hype is a real opportunity to get your brand (website) noticed. By promoting and participating your brand's engagement with the festive period can augment brand awareness.
New/Loyal Customers - Reduced offerings can attract new customers who wouldn't have previously experienced or engaged with your brand through purchases. This is a great opportunity to facilitate brand trust and experience with new customers, as this can lead to repeat purchases throughout the Christmas period.
Now that goals and opportunities have been considered, a strategy which (in my eyes) incorporates theses three opportunities as target goals will be key to Black Friday strategy performance. Each opportunity should be evaluated and approached differently, depending on your businesses, sector, and e-commerce offerings.
Attracting Customers
To attract online shoppers, it's important to optimize channels that highly concern the pre-purchase stage of the customer journey. Therefore, establishing how customers are going to be searching for "Black Friday" orientated products in your market is a must. Each e-commerce site and sector is different, so product search channels may differ, but below is an outline of the conventional channels to be optimized to attract Black Friday custom.
Search Engine Optimization (SEO)
The increased involvement of the e-commerce sector and Black Friday will mean that customers will be more and more inclined to find products through search engines. Therefore, it's important to be showing a presence for Black Friday orientated search terms, which concern your businesses, products, and offerings.
Creating a unique Black Friday landing page will allow you to improve your SERP presence for "Black Friday" oriented search terms. Having an improved presence within search engines can serve as a great opportunity for attracting relevant custom.
Not only will a Black Friday landing page allow relevant customers to easily find you, but users arriving on-page will instantly be presented with your Black Friday content. Consolidating your discounted offerings on this page would be great for shoppers on the day. If this would be to much of a development job to manage, you can simply give users the opportunity to be referred to your deeper discounted product pages.
Social Media
Black Friday is very much a social event. Savvy shoppers will be examining their favorite brands over social media to analyze Black Friday participation.
Optimizing these channels with Black Friday orientated content will not only reward your customers commitment to following your brand, but will be a key player in enticing new/current customers to come and visit your e-commerce store on the day.  Notifying current followers with your discounted offerings will amplify the idea of exclusivity and reward customers with a justified reason for following your social channels.
Digital PR
With seasonal retail events, a lot of potential customers will be searching for offers through 3rd party websites. These sites present lists of seasonal deals and offers, which are all consolidated in one place. This makes it easier for customers to analyse and compare offerings that have been dug out for them. This reduces the amount of trawling customers have to do, opening a great opportunity for e-commerce sites to deliver their offerings to the more passive e-commerce shoppers.
Featuring your products and offerings through 3rd party websites can really boost relevant Black Friday referral traffic, website strength, and brand awareness. People looking to purchase goods on Black Friday will be scoping the best possible deals prior to the day, so targeting the passively savvy customer will be an important segment to target for Black Friday success.
Engaging early customers on-site
Once customers have landed on-site, your going to want them to interact, engage, and take in the information that you have on offer. If customers are landing on-page prior to Black Friday, you're going to want to entice them to return on the day. Ensuring necessary content is available on-site to persuade your customers to return will be a crucial part to capitalising on your customer attraction efforts!
On-site Black Friday countdowns
Having a Black Friday countdown timer can serve as an engaging piece of content which can entice customers to return on the day. As a digital agency, we've incorporated a timer to our Black Friday landing page, helping viewers to visualise Black Friday's approaching. Within an e-commerce context, this tactic can serve as an enigmatic hook for customers to re-visit your site and finally discover your discounted secrets on the day.
Digital following opportunities
With your Black Friday landing page, make sure you give customers the relevant opportunities to follow your social digital channels. This will serve as a strong means of getting people to return on-site (on the day) after having reached your landing page prior to Black Friday. This strategy will give your micro-content channels a greater (and relevant) audience, allowing you to really target and optimize Black Friday oriented micro content.
On-page e-mail subscriptions
Giving customers the opportunity to sign up to your mailing list will be a great way to keep customers engaged and up to date with your offerings, whilst improving your e-mail subscriber base.
In a conventional e-commerce scenario, having a page overlay which impedes customers from seeing the products and offerings you have on-site would be frowned upon. But as your landing page won't be displaying available products in the run up to Black Friday, it may be a great unconventional strategy to include an email subscription page slider which outlines subscriber benefits to customers.
Fancy Crave does this with their royalty free image library. Viewers can gain access to their image library, but get notified of e-mail subscription opportunities during the user experience process. The imposed slider gives viewers instant subscription benefits, with an outline of the exclusive offerings that come as a result of being a subscriber.
Translating this approach to the Black Friday e-commerce sector can be a successful strategy, as taking a direct approach to outlining customer benefits through e-mail subscriptions can prove to be effective. Part of your e-mail subscriptions usp's can insinuate customers on the mailing list will potentially get first picks and notifications about your Black Friday offerings.
Prompting Black Friday Conversions
It's Black Friday. Customers are either going to be scanning your offers on-site, or browsing your digital channel content. With the growth in seasonal engagement affiliated with your e-commerce brand, we're going to want to ensure improved engagement converts into an increase in sales.
There are many on-page and digital channel initiatives can be undertaken to prompt conversions, but for Black Friday and the e-commerce sector, I feel that expressing the short lived nature of Black Friday sales will be a great narrative to translate within your digital content.
Purchase deadline timers
Very much like Black Friday countdowns, purchase deadline timers reinforce the notion of time. With Black Friday being such a short lived event, expressing such notion to customers can play a major influencer in persuading customers to purchase.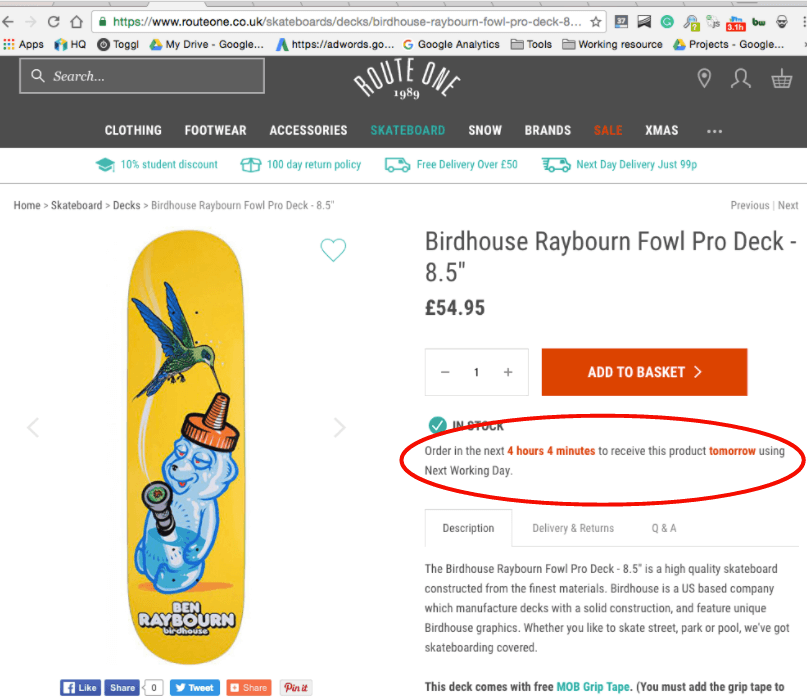 Route one, an e-commerce skateboarding store applies this concept to the delivery offerings concerning their products. When customers arrive on individual product pages, they are presented with a countdown timer which visualises the time customers have until they can qualify for the fastest delivery options. This method can prompt conversions, as customers may want to seek the most value out of their product as possible by purchasing sooner rather than later.
To re-execute this method within a Black Friday context, similar product timers can be added to product pages which highlight the short lived notion of Black Friday in mind. Deadline timers which reinforce this notion to customers can be a valuable method of reiterating the short lived period of Black Friday.
Throughout the Black Friday period, such on-site sales pressure can be considered acceptable, due to the improved customer value which is gained through discounted offerings. Applying such content should really help to improve the conversion process for customers shopping on the day.
Contacting your mailing list subscribers
Now that your subscriber base will have Black Friday aware customers, contacting them directly with email campaigns can be a helpful reminder for them to review your offerings on the day.
Including visual and informative imagery within your e-mail campaigns will be sure to entice customers who have previously visited your site (prior to Black Friday).
Social Channel Marketing
With Black Friday being such a social event, pushing content through your these channels will be a great way to feed your customers with seasonal content.
Whether it's through passive engagement or direct page searches, notifying your customers of your great offerings will be a good way to refer more traffic onsite. Besides, if you've improved your social following in the lead up to the event, why not capitalise on your customer attraction efforts by channeling relevant content?
Post-Purchase Engagement
Black Friday is over. Customers have purchased their goods, or signed up to your social/e-mail marketing channels. But should this mark the end of your customer relationship?
Christmas will be soon approaching, meaning that post-purchase efforts to re-automate customer conversions is a must. Not only will customers be willing to purchase products at full price, they will have prior knowledge about your offerings through either previous purchases or engagement. But how do we provoke successful post purchase engagement?
Product packaging
With most e-commerce deliveries, customers are excited to receive packages regardless of if they know what the contents are going to be. Therefore, by including an exciting unpackaging experience for your customers to remember can create a lasting impression.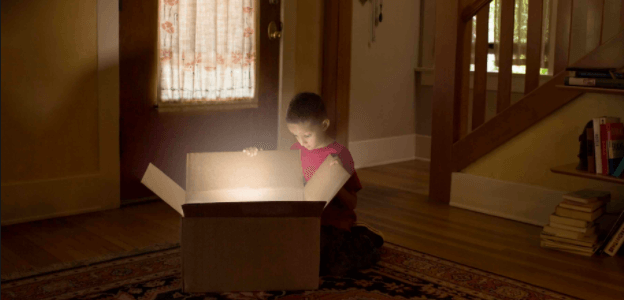 The role of e-commerce packaging can serve for much more than a protective perimeter. Including exclusive surprises within your offerings this Black Friday can translate the idea of physical engagement with your customers as an online retailer. There are very few opportunities to physically engage with customers as an e-commerce retailer, so taking this approach to your strategy can help you initiate a lasting relationships with customers. If you create a great enough impression, they might even promote it on social!
Confirmation Email Marketing
When customers purchase from e-commerce retailers, the first post purchase interaction they have, is surely to check their purchase confirmation email? So why not optimize content within this channel to promote further post purchase engagement?
Skillshare use this exact technique, whereby their post purchase confirmation emails give customers further opportunities to engage with their brand. This technique can be recreated within your e-commerce customer engagement strategy, whereby you entice customers to follow your social channels or subscribe to your mailing list.
Update Your Subscribers
There may be customers who visited you on Black Friday, subscribed to your e-mail list, but failed to make a purchase. Creating post Black Friday e-mail campaigns which entice customers to return throughout Christmas will be a great way to convert subscribers within the seasonal period.
---
How to go about doing it
Every e-commerce business is different. It's important to evaluate your offerings, operational environment, and resources before undertaking your Black Friday digital strategy. Not all of the recommendations made will correlate with your e-commerce site, so it's important to interpret the outlined recommendations in a way that works for both you and your customers.