By Pierre Melion on September 21, 2016 in eCommerce Design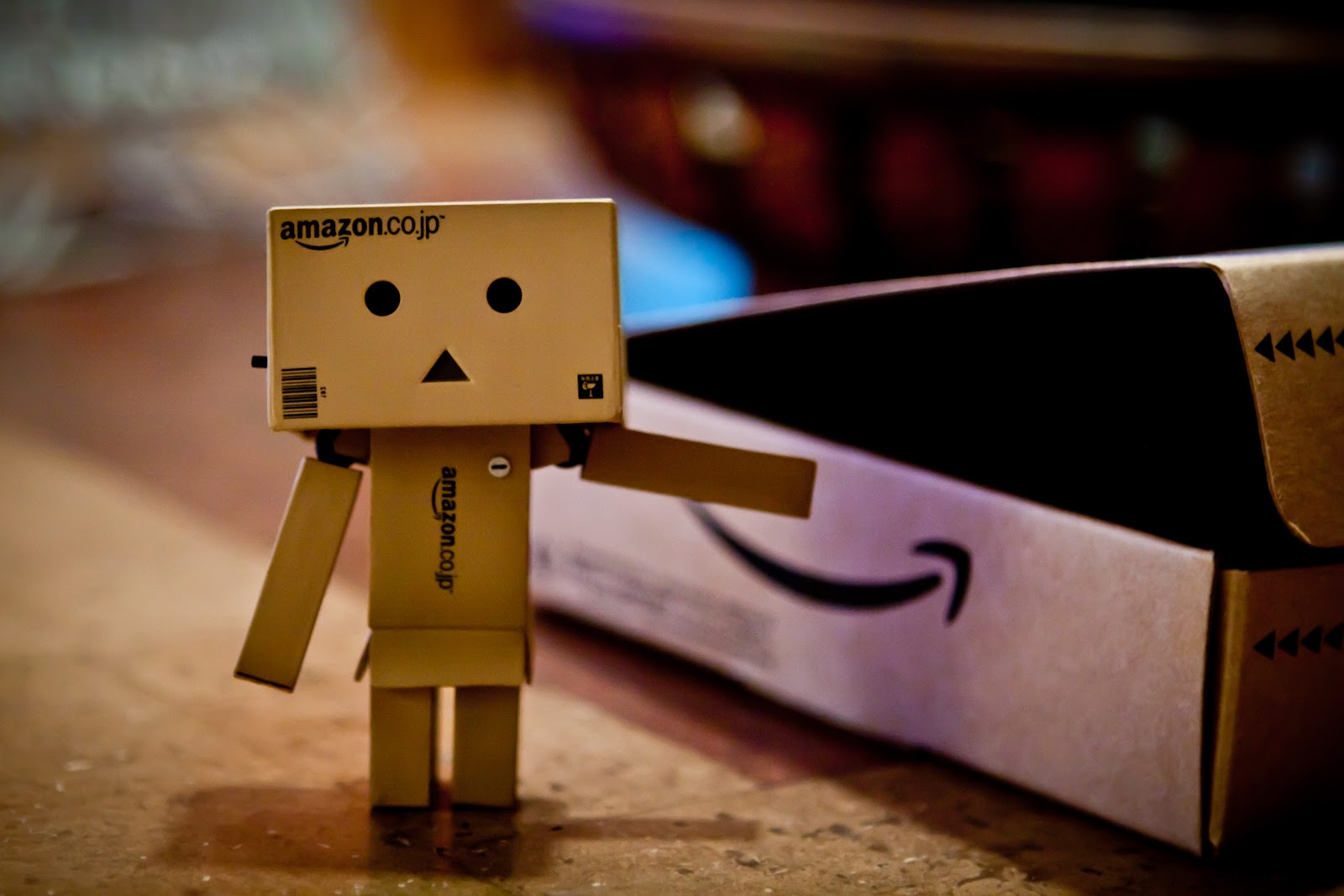 E-commerce has given shoppers the ability to purchase products on demand and at competitive prices. With predictions of online sales to reach $523 Billion by 2020, the shopping medium is undeniably set to grow. Such growth can derive as a result of shoppers being able to gain product information and prices at a few clicks of a button. Yet, customers are impeded by the medium due to the disengagement of products to be physically experienced. So how do we regain physical engagement with customers as an online retailer?
We will explore the packaging opportunities available for e-commerce websites to physically reconnect with consumers. These opportunities will enhance the sense of physical experience associated with e-commerce websites, allowing for improved human interaction to be associated with e-commerce offerings. Customer retention & loyalty strategies will be factors that product packaging can have affiliation with, and aid the post purchase experience within the customer journey.
The loss of physical engagement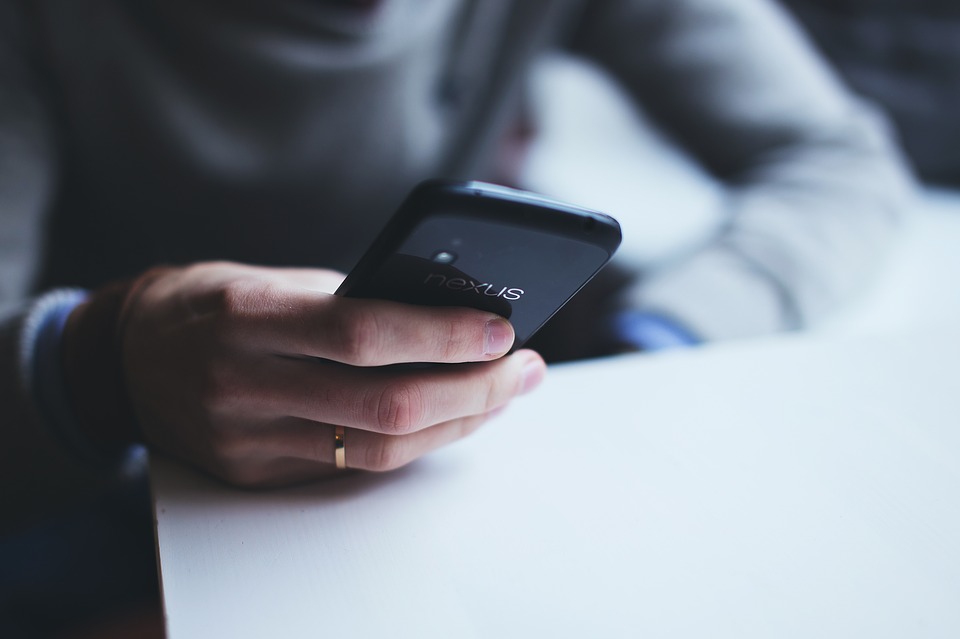 Customers like to experience products to gain trust and reassurance in their purchase decisions. The result in loss of product experience by consumers has lead to the showrooming shopping phenomenon. This purchase process consists of customers going into physical retail outlets or stores to experience products with the intention to further purchase products online at a more competitive price, after having physical reassurance and experience of the product.
This acts as an impeding factor for both the offline retail and e-commerce sector, as consumers visit multiple businesses within both customer journeys. Therefore, it is evident that customers hold a desire for physicality to be re-integrated as part of the e-commerce customer experience.
Containing customer's to your ecommerce website through engaging digital content allows people to better experience products and information. For example, Gazeboshop, an e-commerce retailer created the visual campaign, Classic Cars on The Big Screen. The micro content gave viewers an insight into the different classic cars to be on display at the Birmingham NEC Classic Motor Show, prior to the opening of the event. This strategy showed a great user and industry response, with a great showcase on Awwwards.
Interactive and engaging digital content can convey trust with the ability for consumers to freely engage with products and information, which is a customer empowerment of the offline environment. But regardless of digital contents interactivity, it's still not a physical customer experience!
Ensuring your product and e-commerce offerings involve physicality within the customer journey is important for re-connecting a human feel to the overly digital shopping medium. Product packaging and delivery is part of most e-commerce companies customer offerings, making it a relevant area to optimise business to customer communication, engagement, and physical interaction.
The first point of physical contact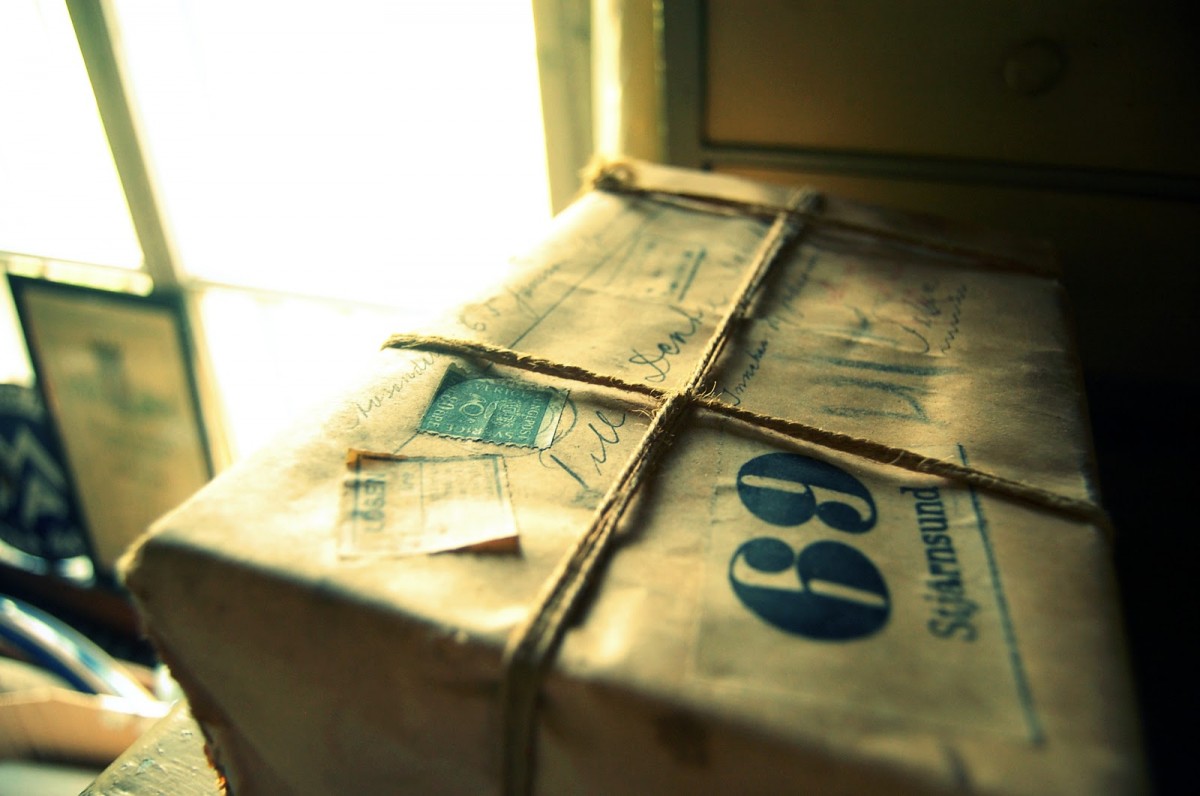 When customers order products online, the first (arguably only) physical interaction they have with your company and offerings is when they finally receive the product (in the post purchase stage of the customer journey). Customers get excited when receiving a package, even if they know what the contents are going to be! This makes product delivery one of the strongest areas of the customer journey to physically communicate and engage with your clients.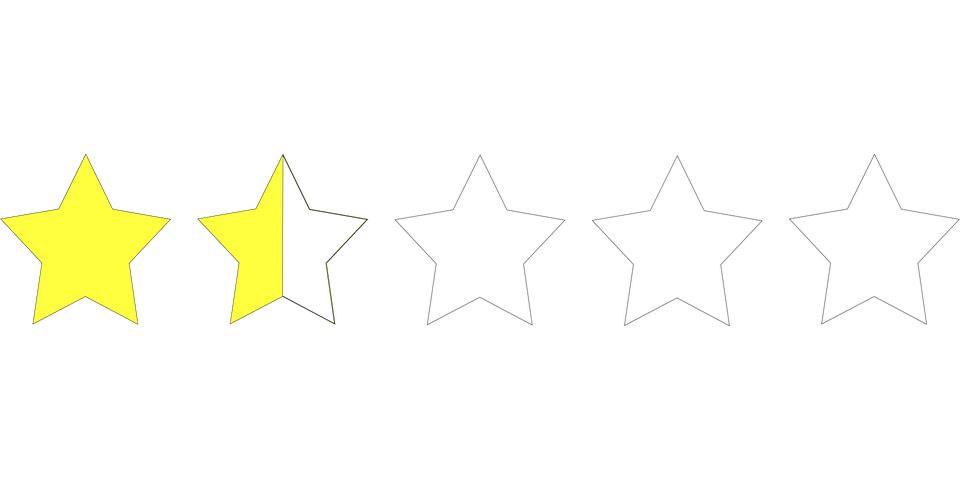 When customers have a dissatisfied e-commerce product experience, there is risk of negative user-generated content (UGC) to be created surrounding your company and offerings. This usually occurs when customers are dissatisfied, with quick intentions to act upon their negative experience. With this in mind, unfortunately the same can not always be said for positive consumer experiences.
Customers have a higher intention of providing UGC that derives from negative experiences as opposed to reflecting upon positive experiences. But if customers are quick to act upon the negative experiences (when they receive products), then the product packaging and delivery stage can be seen as a hotspot for UGC provocation. With improved product and delivery packaging efforts, a provocation in positive UGC is likely to occur.
This emphasises the importance to make a great and positive first "physical" impression with your customers. Providing people with a more physical shopping experience as opposed to a conventional digital process will make your brand and offerings stand out in a digitally saturated environment.
Custom personalised packaging as a retention strategy
Creating enticing and personal product packaging can take a small amount of effort, with a strong possibility for customer loyalty to occur. Including an unexpected surprise, message or personal gift can be an uplifting and human reassurance to the physical process of receiving deliveries. Having unique surprises within product packaging can provoke brand repurchase to occur and act as an affordable competitive usp.
Larger e-commerce retailers such as Amazon won't be able to include such personal human offerings, making it a competitive development area of the customer journey to compete against larger retailers offerings and usp's.
The product packaging itself doesn't have to be plain. E-commerce packaging can be seen by customers as an inevitable nuisance by product of the shopping medium. But what if a stronger relationship between packaging and it's contents were created to improve sensory engagement?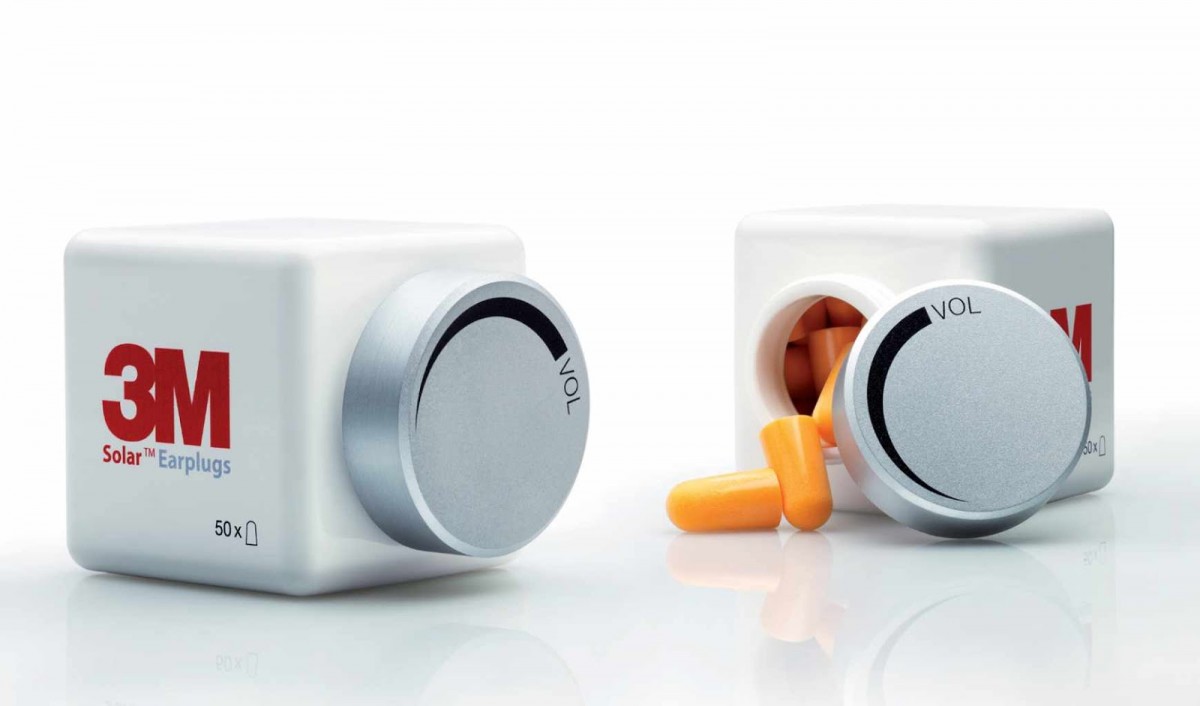 3M's concept Solar Earplugs packaging do just that. The graphic packaging has direct association to the context in which the product will be used, enforcing the relationship between the product, packaging, and it's function. This concept encompass the idea of the product not being the a sole content, but everything that derives from an e-commerce purchase can be utilised as being part of your offerings.
By enhancing this relationship between product and packaging, improvements in business sustainability efforts due to the reduction of e-commerce consumer waste can occur, by engaging your customers with a purpose and fulfilment in re-using= the product packaging as part of the product.
ASOS is an example of an e-commerce company that is fully exploiting the opportunity within product packaging. As opposed to using mundane cardboard packaging, they've created a unique external product packaging which is eye catching and uniquely identifiable. The packaging is bold, recognisable, and memorable.
As previously mentioned, UGC is a factor which is provoked with direct product dissatisfaction. There is a strong link to post purchase engagement revolved around the delivery of an e-commerce product.
Therefore, ASOS have included social icons within their packaging marketing strategy, to potentially evoke post purchase interaction and engagement with their brand. A great way to pursue a customer retention strategy through a simple packaging design.
Creating your own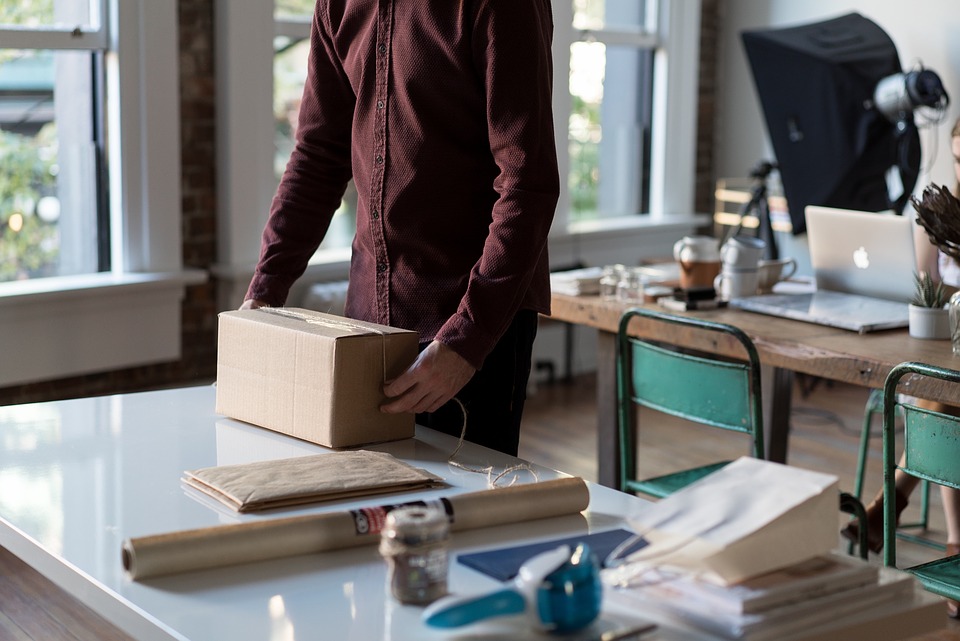 Brand identity is translated within e-commerce product packaging. If it's perceived as being wasteful, a nuisance, and simply a by product, consumer brand perception can be highly affected. Therefore, providing a bespoke packaging for e-commerce customers with sensory experiential attributes will help bridge the gap in loss of online shoppings physical engagement.
Many product packaging companies can provide a tailor made bespoke packaging service for your products before you go to market. Rowena, general manager of Boxtopia says "product packaging is part of your brand's identity. Getting it right will give customers a positive perception of your brand and business. Utilising packaging within online marketing strategies can be a great way to regain human interaction with customers, which will add a great brand perception".
Be bold, make an impact, and defy the conventions. Including a surprising physical experience along with your offerings will make a lasting impression.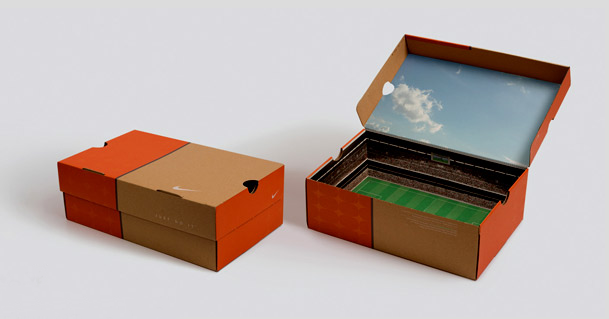 This product context example of Nike's soccer footwear packaging bridges the relationship between the product and its packaging.
This Ford matchstick box concept exaggerates the functions of their extendable cargo bed vehicles.
This concept t-shirt packaging by Prompt Design expresses a great concept which binds the relationship between the product and it's packaging.
Understand your product and the market expertise that revolves around your business. Express this through your packaging, and create something exciting and unique. Give customers a reason to talk positively about your brand with affordable changes to your product packaging that can have lasting impacts on your customers.
Create a relationship with your customers as an e-commerce retailer, by converting a digital process into a memorable e-commerce shopping experience.