By Barrack Diego on April 23, 2019 in eCommerce Design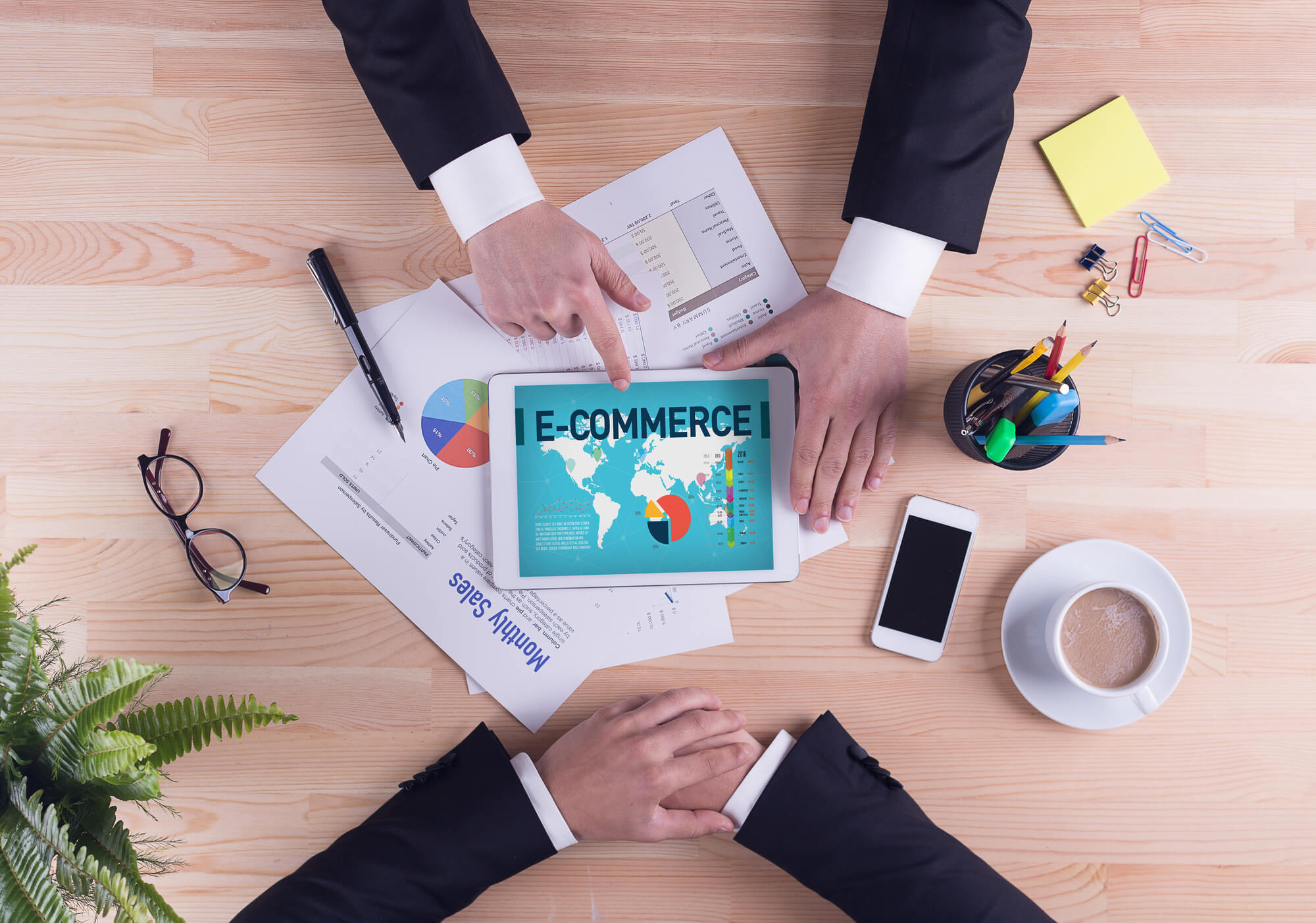 Today building an amazing e-commerce store is no big deal at all thanks to the wide array of e-commerce platforms and shopping carts for small businesses. These fantastic e-commerce platforms would be providing effective tools for building, as well as, managing stores without businesses needing to have any coding knowledge. Most of the e-commerce solutions that are available in the market today are highly affordable and they really make it quite easy for businesses to gain profits.
Some of the key factors to keep in mind while choosing an e-commerce solution for your business are:
Ease of navigation.
Ability to seamlessly integrate with all social media accounts and websites.
Mobile-friendliness.
Payment Method.
Kinds of products you are intending to sell.
Benefits of E-Commerce Software Solutions
E-commerce software could effectively be utilized for managing your online shop and handling aspects like tracking inventory, removing or adding products, calculating taxes, and other tasks required for catering to the orders that are placed on the shopping site. E-commerce software solutions are quite easy to use, however, they often offer complex features. These software solutions could easily be incorporated into your already existing ERP, accounting and all other systems.
You may use these effective e-commerce solutions to boost your marketing endeavors by connecting to powerful social media platforms like Pinterest, Facebook, and Twitter. Moreover, the software could be used for automated data sharing. Some of the key benefits associated with e-commerce software solutions are product management, order management, customer management, shipping, and automation of taxes. They are responsible for much-improved overall user experience and simplified marketing.
1. BigCommerce
BigCommerce boasts of over 55,000 online stores and is regarded as one of the best e-commerce software providers. BigCommerce has been instrumental in the success of reputed companies like Toyota and Martha Stewart and several SMEs. BigCommerce has helped many businesses both big and small to successfully launch their storefronts online. BigCommerce is known to have fabulous built-in features that help e-commerce business owners who are actually lacking in basic coding skills.
It has certainly proved to be an ideal solution for those e-commerce entrepreneurs who are looking to set up a full-fledged store but are not willing to go through the hassles associated with integrating plugins, coding, and all other technical issues. BigCommerce is surely a great e-commerce solution for many businesses today. This powerful solution enables organizations to sell both digital and physical goods. Moreover, it comes up with amazing marketing features for enabling businesses to effectively broaden their client base.
BigCommerce would be offering a host of features which are effective in boosting your overall company performance. It boasts of robust marketplace integrations and marketing tools that would certainly help in boosting your overall online sales. Checkouts are pretty simple so that the customers could collect transaction details and you could get a clear picture of how your business is actually performing and advancing. Since you are allowed complete command over all the transactions, all orders would be accurately and quickly catered to at all times.
This comprehensive e-commerce tool comes up with superlative functionalities which may include payment processing, warehouse management, social media marketing, and also, SEO. Moreover, now integrating with the local system for your e-commerce business does not involve any issues, since the robust e-commerce solution already has API competences that even would be allowing it to seamlessly integrate with all third-party applications. You may get in touch with a reputed and trustworthy digital marketing firm for perfect e-commerce solutions.
Wix
Wix is surely easy-to-use e-commerce software that has been equipped with powerful features and available in affordable plans. You could enjoy a hands-on experience now in using the platform by signing up for a free trial offer. This robust and versatile e-commerce solution is capable of streamlining vital activities such as taking, as well as, tracking orders, handling taxes & shipping, accepting payments, and sharing coupons and promos.
This software is mobile-responsive so your valued customers could be browsing through your shopping site with utmost ease using mobile phones, tablets, computers or any other device. This software facilitates customers to place an order, make the necessary payments, and successfully buy your products and services even on the go. This is an end-to-end e-commerce solution that makes sure that the checkout process is seamless and secure for all your customers.
Wix is an excellent website builder that could be used with ease. Moreover, people could totally transform their website and convert it into an e-commerce site using this competent tool. You could have access to crucial tools required for operating an online store. Apart from developing a robust and professional storefront online, it provides designer-made templates along with a robust drag-and-drop functionality for giving you the liberty to customize your site without any coding and tech skills. Wix allows you to display or showcase all your products aesthetically. It allows you access to its JavaScript and Wix Code API.
Shopify
Shopify enjoys top quality awards and high review score. You could test drive all its features if you avail the Shopify free trial offer. As per https://www.inc.com, "A Canadian-based e-commerce solution, Shopify has been helping online businesses across the globe with a sharp focus on the trending social commerce and mobile shopping. Founded in 2004, Shopify has always kept up with the pace of evolving e-commerce trends and technologies, having broken ground on powerful additions such as social shopping whereby your customers never leave their social media platform in order to buy from you."
Thanks to its amazing features, Shopify is regarded as a powerful and truly versatile e-commerce platform. It offers a broad spectrum of features and tools that you could use for building and operating online stores, and even selling products in person. Shopify is an extremely popular app and is used by over 120,000 stores across the globe. Moreover, it would be providing you with tools meant for offline retail. For all these fantastic reasons, expert and business owners regard it as one of the very best e-commerce software solution available currently.
Shopify offers an impressive collection of truly striking and professionally designed themes for creating a corporate appearance. The servers are always updated and secure and you do not have to look into the technical issues at all because the vendor would be hosting your store. Moreover, Shopify makes it possible to recover abandoned cart automatically, import catalogs easily and fast, access robust marketing features and easy-to-use reports. The best thing about Shopify is that you could be operating your very own payment gateway.
Conclusion
BigCommerce was given the top priority in this article simply because it has a user-friendly interface, powerful features & tools, flexible customizations, and even value for money. Wix was given second preference thanks to its mind-blowing functionalities. Shopify, a highly popular e-commerce platform has been ranked third by experts here, because of its professionally-designed themes, easy and hassle-free setup process, and a host of amazing features.