By Shahzad Saeed on June 15, 2016 in Sales Strategy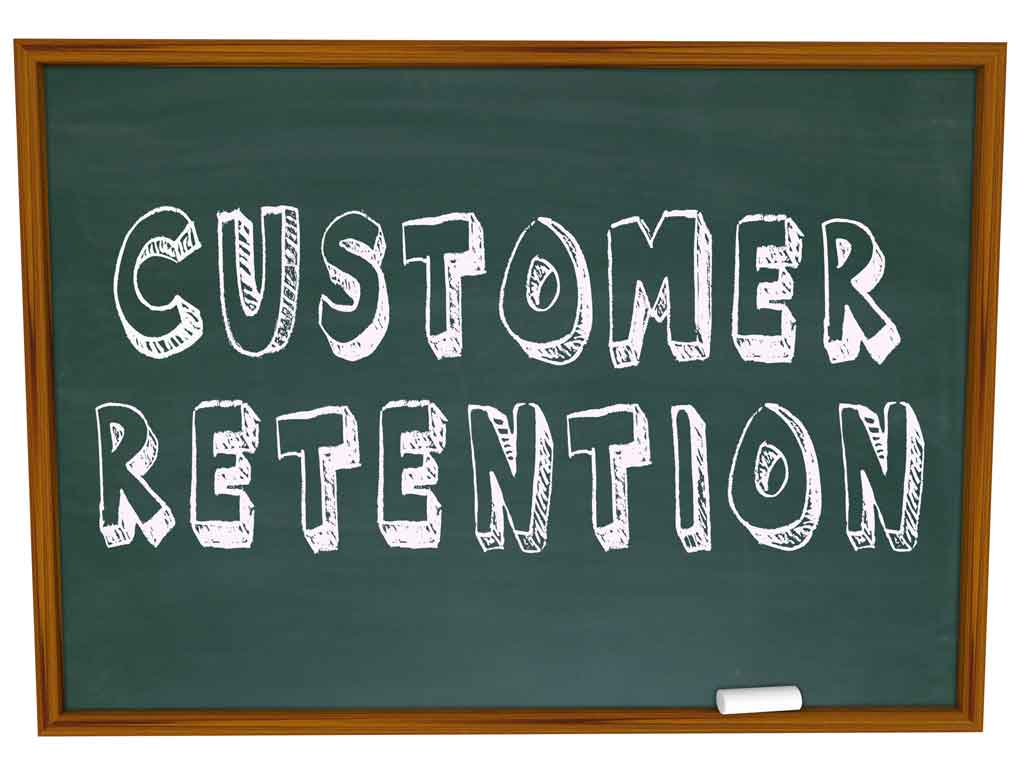 Many businesses focus solely on acquiring new customers while undervaluing the possibility of retaining existing customers. However, most businesses agree that customer retention is cheaper than acquiring and they can achieve better ROI by investing in relationship marketing over acquisition marketing.
Customer retention is hard to implement and even harder to measure. By putting an effort to building customer relationship, you'll need to wait for months or even years before seeing the results. 
In order to help you retain your existing customers I've a compiled a list of 9 ecommerce customer retention strategies.
Let's take a look... 
1. Demonstrate values by content marketing
The key to customer retention is to provide value that goes beyond offering discounts and reward points. In fact, businesses that provide unconditional values to their customers are the ones that build a long term customer relationship.
By making your website more than just a simple storefront and creating useful content resources on it, you're not only demonstrating your expertise in your niche but encouraging your customers to return more often to your website.
Newegg's video center is a great example.
As visitors can find all kinds of videos in their video gallery ranges from in-depth tutorials to product reviews, it encourages them to return more often and ultimately convert them to customers.
2. Eliminate registration barriers
Persuading users to register while making a purchase can improve the retention rates.  However, the problem is that when you force your customers to register on your site, chances are customers may perceive it as a barrier.
However, well designed checkouts can reduce the customer abandonment and encourage people to register.
You may avoid asking too much information while registering. If you need more info, make sure you tell them why each field is required similar to ASOS. They ask their customers to specify their gender, so they can improve customer experience based on it.
3. Keep your promises
Nothing can be worse than the inability to uphold promises you make to customers. For example, if you're offering one-day delivery and you couldn't uphold it, customer satisfaction will decline and retention will lose.
It is always better to under promising and over delivering.
For instance, Zappos promises delivery within five business days, but the majority of orders are shipped overnight. When customers discovered that you even cross their expectations, it can make a positive impact and even encourage them to spend more on your store.
4. Send regular newsletters
Your email list is an essential tool for maintaining and nurturing relationships with your existing customers. Moreover, email marketing is a sure-fire method when it comes to ecommerce conversions.
According to Monetate, email conversion outperforms both social and organic search traffic. Surprisingly, the study also reveals that email conversion is close to twice as high as organic search.
Below are a few tips for your next newsletter campaigns
If you're running a blog and wanted to grow your email list exponentially, make sure you add your opt-in forms in key locations including sidebar and below content area of your blog. If you're on WordPress, there are tons of list building tools that let you create beautiful opt-in forms in different key locations.
Segment your email list and target emails based on past actions. Suggest products that are tailored to individual customer behavior.
On a regular basis, let you subscribers know what's new on your store and what your future plans are.
Incentive repeat sales by offering coupon codes or discounts.
5. Offer subscription model business
The subscription model economy was around even before the advent of internet.
Today this economy model is rapidly getting norm in every industry including the ecommerce business.
Many retail companies based on the pay-per-products model are now offering subscription model business as well. Some examples are Amazon Prime and Sight Glass Coffee.
On the other hand, some startups are entirely based on subscription business model such as NatureBox and Blue Apron.
Subscription model has a lot of advantages over pay-per-product model, for both you and your customers.
For retailers like you, it drives recurring sales and for your customer, it offers convenience, so they don't need to worry about running out of products that usually deplete on predictable schedules. 
6. Convenient returns
Customers are more likely to return often to your store if they know products returns are free and easy.
For Zappos, customers who returned half of their orders made the company more money.
Here is what Craig Adkins's (VP of service and operations- Zappos) take on offering convenient returns- "Our best customers have the highest returns rates, but they are also the ones that spend the most money with us and are our most profitable customers."
If you're offering free returns, make sure you highlight it, so more people will get to know about it, which can encourage them to purchase from your store.
7. Win-back email campaigns
Win-back email campaigns can be highly effective when it comes to reengage your lost customers to brand.
According to an analysis of win-back campaigns of 33 retailers, it has been found that the average read rate of win-back campaigns was just 12%. Though the read rate may not sound encouraging, it is still relatively good response when considering that all the recipients were identified as inactive customers before.
Below is a couple of tips that might help you while optimizing a win-back email campaigns.
Make your email template and the subject line shorter, so it can encourage engagement.
Campaigns with the words miss you' as the subject line achieved 13% read rate.
These are just a few ideas. Make sure you test every element and stick with what works for you.
8. Easy repeat purchases
Make it easier for your existing customers to purchase repeatedly. One way to do this is by saving customer address and billing details during the first purchase, so it makes the subsequent purchases smoother.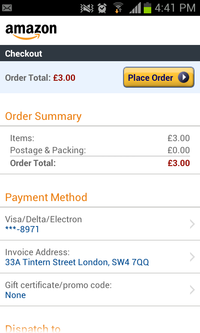 Amazon's one-click payment is the best example in this regard.
Because users are not required to enter payment details each time when they make a purchase, it encourages shoppers to keep coming back.
9. Understand purchasing patterns
Learning the customer behavior is the key to successful online business.
If you know when you can expect customers to make their next purchase, it will become a whole lot easier to retain them.
By carefully analyzing the customer behavior, you can easily figure out their purchasing patterns.
Below are a few tips:
Conduct a survey: Survey your customers to know the reason for buying.
Analyze correlation: Learn if there is any correlation between their first purchase and repeated purchase, in terms of order amount and product category.
Segment based on location and gender: For example, if men and women engage with your store differently, segmenting them can help you create custom tailored marketing strategies.
Over to you
Customer retention is a challenge for us and there is no one-size-fits-all way to do retention marketing. With these 9 customer retention tactics, you can work towards improving your customer experience and make them return more often to your ecommerce store.