By Bob Kruse on January 02, 2018 in Marketing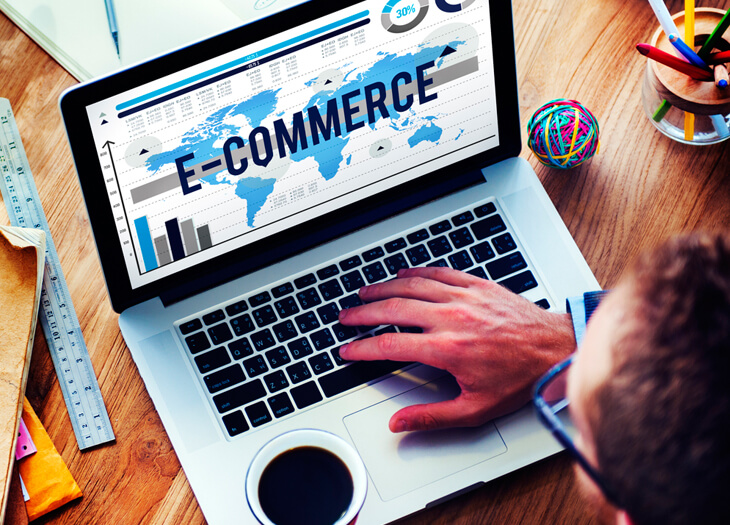 You need to be always checking your e-commerce site against competitors. Does it still stand out the way it used to? Is it still the fastest site in your niche? Have your email statistics been falling recently?
If you have one of these issues, then you probably have multiple problems to solve.
Are You Using the Best Platform?
Platforms are continually evolving in response to customer preferences. If your sales have dropped, it might be because of issues with your e-commerce software.
January gives you a chance to measure up the many options to see if there is one that suits your needs more than your current choice.
Shopify is still the market leader. That's for many reasons for Shopify's pole position, including its wide choice of mobile themes and simple integration with your preferred payment gateway.
Is Your Theme Due for an Update?
Would you choose the same Shopify theme today as you wanted when setting up your site? Perhaps not.
The number of sales being made on mobile devices has increased year-on-year, so if your current theme isn't mobile-friendly, you need to put a new one at the top of your to-do list. This guide to choosing a Shopify theme from Oberlo is an excellent place to start your research into what is currently available.
Do You Need to Reassess Your Marketing Channels?
Is your customer profile the same as it was? Different customer demographics have their own preferred social media channel, and you need to be where your customers are.
This 71 page Guide to Marketing Channels is bang up-to-date and will save you a lot of research time.
Are You Using the Best Email Automation Provider
Email might be the oldest kid on the block, but it still works and converts better than social channels
"36) You are 6x more likely to get a click-through from an email campaign than you are from a tweet.- Campaign Monitor
37) Email is 40 times more effective at acquiring new customers than Facebook or Twitter. – McKinsey"
(excerpt from '70 Email Marketing Stats Every Marketer Should Know' – Campaign Monitor)
Most companies stick to one email automation service through thick and thin, but this is a mistake because every company's email needs change over time. Providers' reputations and services change, and if a company has a major data breach, you don't want your customers unsubscribing because of privacy concerns.
Ask your current email provider about GPDR and what they are doing about it.
There are more marketing automation options available with higher-level email packages, so check these out to see if your company could benefit.
Are You Compliant with the New EU GPDR
The General Data Protection Regulation (GPDR) is scary. Very scary. Penalties can be up to 2 million euro, even for one person companies that fail to comply.
You need to check with a specialist lawyer, even if you are in the US because it doesn't take many 2 million euro bills before you are in a mess.
The screenshot below from ico.org.uk gives some idea of how your e-commerce site will be affected.
The detail is even scarier. You are liable to prosecution and fines if your agent is in breach of any of the GPDR principles. If your email automation service is hacked, you are the one who is liable. If you use a WordPress or Shopify plugin that collects data from users, you are the one facing a €2,000,000 fine. If you send emails to subscribers who are not double opt-in, you could be in trouble.
The ramifications are endless. This article is not written by a lawyer and is not legal advice: Consult a qualified legal advisor.
Long Story Short
There are significant changes in the offing this year, and you might need to re-assess your eCommerce operations in the light of customer demographic changes. Before you make any changes, you should run split tests to see whether your proposed 'improvement' make s the situation better or worse. This CartCraze article on split testing might be helpful.
GPDR is the fox in the chicken run that you need to get control of while you still have chickens left.