By Albert Krav on August 25, 2016 in eCommerce Design
As ecommerce becomes increasingly saturated with newcomers and rising stars, savvy online store owners will need to step up their game. It's become undeniably clear that online shopping is only going to become more common, and many brick-and-mortar stores are finally entering the fray, further increasing competition.
Fortunately, there are ways that you can improve your website, and here are 5 innovative trends worth considering.
1. Faster Shipping Times and Lower Rates
Call it the Amazon Prime Effect – people just aren't willing to wait anymore. While some consumers may be willing to be a bit more patient if they're buying discount products overseas, domestic shipping isn't getting the same leeway it once did. According to The Wall Street Journal, a mere 18 percent of shoppers considered 5-7 days to be "fast shipping," and that was in 2015. These days, people expect their shipment in under a week – ideally much faster.
In addition to ramping up your shipping services, you may want to consider eating the cost. While offering free shipping may not be a viable option for all businesses, the monetary loss may be worth it for others. Today's consumers often factor shipping costs into what they're willing to spend, and just the words "free shipping" can drastically boost a buyer's motivation.
Try to juggle your product rates and shipping rates, and you may be able to find a compromise that allows you to reduce shipping times without drastically cutting down your bottom line.
2. Insider Deals
Everyone likes to feel like they're part of something exclusive, and many of today's most successful ecommerce businesses are catering to that. While you shouldn't give up on traditional sales and promotions, it's time to start trying something different too. One obvious option is to offer exclusive deals to your email list, but you can even take that concept a step further by making your website members only. This approach isn't ideal for all businesses, but if you offer products at discount prices, you may be able to drum up a bigger audience by requiring a free membership to take advantage of your prices.
Social media is also a powerful medium for discounts, deals, and especially contests. In particular, Instagram is perfect for getting your followers to share and hashtag your products in exchange for potential free products. Engaging your social media audience builds brand loyalty and trust; it's also an effective way to gain some free marketing to your target demographic.
3. More Payment Options
If you're only accepting MasterCard and Visa, you're missing out on a big market. While adding the other two major credit cards is an obvious first step, you might want to look into other options such as mobile wallets and direct debit payment plans, recommends Forbes. Fortunately, adding these essential features is often as easy as switching over to a better payment gateway.
On the topic of payment gateways, you might want to look into a new one anyways. If you've been relying on the same payment processing service since your store first opened, you might be missing out on a multitude of features. Security is always on the minds of today's online shoppers, and it's absolutely essential that you offer your customers the peace of mind that they deserve.
While you're rethinking your payment options, you may also want to consider implementing major cryptocurrency payment options such as Bitcoin. Because so few businesses accept BTC, you'll immediately set your store apart from your customers, plus digital currency has a steadily growing following that actively seeks out compatible merchants.
Before you attempt this, make sure you spend some time researching the risks and benefits so you can decide if it's the right step for your company.
4. Preferences Based on Gender
While everyone is unique, studies have shown that men and women tend to shop differently, states Forbes. For example, men prefer a more straightforward shopping experience, and women often enjoy the social side of shopping. Women are more likely to make an impulse buy, and men usually plan their purchases and research them in advance. Women also usually respond better to sales than men.
With these differences (and others) in mind, you can customize your ecommerce site to better meet the needs of your target demographic. This strategy can be especially useful if your website has separate men's and women's sections.
While you don't want to alienate either gender, it's always a good idea to think about who the majority of your audience is, and then formulate your marketing strategies based on them.
5. Fresh Content
Every year that goes by, your content is aging. While it may not be immediately apparent, it's always a good idea to update your words, pictures, and videos. Staying current establishes your brand as a trustworthy authority, and it shows that you're part of the niche that you sell. These days, shoppers can immediately recognize low-quality copy, ugly stock photos, and low-definition cell phone videos.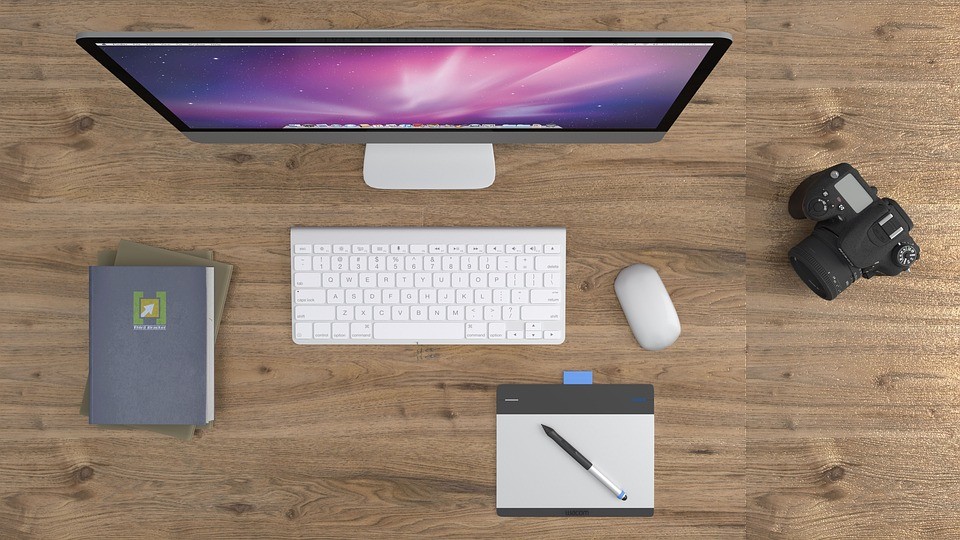 Of course, creating brand new content isn't always easy, especially if content creation isn't your forte. While hiring professionals to create modern content may require considerable time and effort, not to mention an upfront investment, the results are usually worth the cost of admission.
Remember, when you have excellent content, worlds of opportunity open up. One good video can be shared millions of times, and that kind of marketing is absolutely priceless.
Think Outside the Box
It's easy to copy other store owner's ideas, but really the best approach is to consider your unique needs and where you fit in your specific market. Get in touch with your friends, family members, business associates, co-workers, and anyone else who you think could help you brainstorm.
In 2016, the possibilities are endless. You're not limited to any cookie cutter strategy.
Be bold and willing to step outside the norm. Be an innovator instead of a copycat.
Today's consumers appreciate entrepreneurs who think outside of the box, so do your best to stand out from the herd.