By Andy Clark on October 31, 2017 in Marketing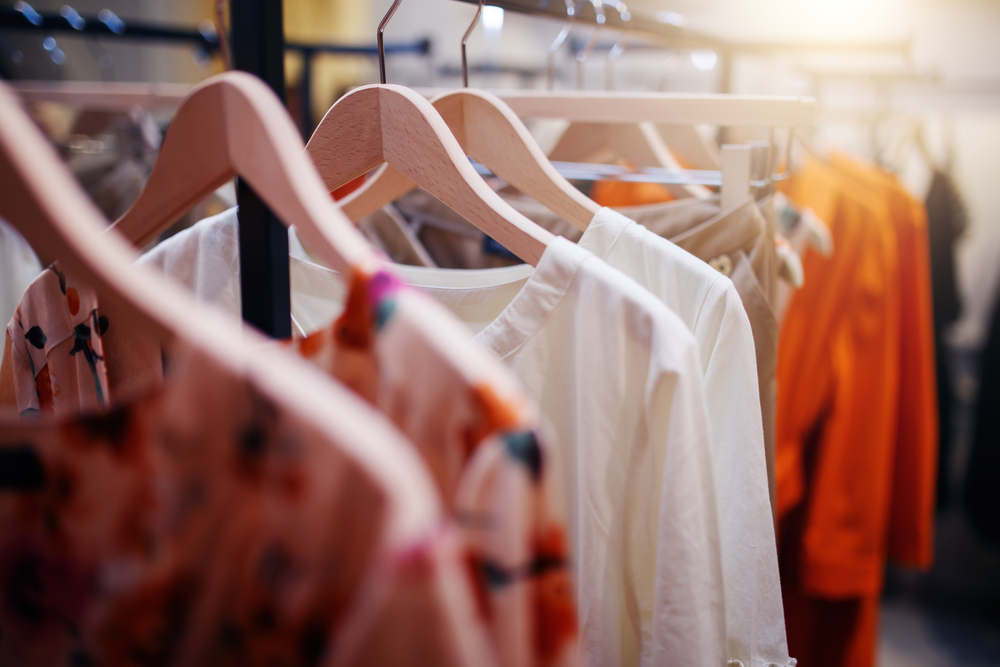 With more and more people buying their wedding dresses online, it's safe to say that selling clothes online is big, serious business. It's an industry which is growing — and it's projected to grow even more over the coming years.
Still, in order to grab a slice of the fashion e-retailing pie, there are a few things you should know about this industry.
1. It's Not As Simple As The Media Makes It
You might think that selling clothes online is as easy as folding a shirt. You might have read stories about teenagers making thousands by selling clothes as a "side hustle". You might believe that anyone can just start up an online clothes shop and become rich overnight.
However, dig deeper and you'll discover that — while there's lots of money to be made — selling clothes online can be tough. The millennial who makes $100,000 selling clothes online is an inspiration for aspiring entrepreneurs, no doubt. However, it should be noted that she regularly works 60 to 80 hours a week in order to do it.
While there's certainly a lot of great wisdom online clothes-selling veterans will be able to give to you, there's no shortcut and there's no secret. If there is a secret, it's hard work. If there is a shortcut, it's knowing what to work hard on.
2. People Still Love Buying Clothes Offline
28% of global shoppers in 2017 bought most of their clothing and footwear online, and that's nothing to be sniffed at. Even still, this is a much lower figure than the 60% of people who buy most of their video games, books, DVDs and CDs online, or the 71% of people who buy most of their toys online.
In general, clothing remains a more offline-friendly business model than many others. People are more likely to buy groceries, cosmetics, jewelry, household appliances and DIY materials online than they are to buy clothes.
Shoppers' relative reluctance to buy clothes online makes sense. After all, the way a shirt or a dress fits and feels can be a huge factor in whether or not you choose to buy it. While there are many things the online experience can emulate, this is one thing which remains unique to the offline experience. You can't "try before you buy" like you can in a physical shop.
The limitations of online clothes sales are worth bearing in mind as much as its advantages. Online clothes shopping is extremely convenient and fast, but the offline clothes shopping experience is exactly that: an experience.
While experience is something which can't quite be captured in the exact same way online, it's worth trying to do so. After all, experiences are what millennials are spending their money on. It's why the modern high street is filled with cafes, bars, restaurants, and gyms, as shops continue to close.
Of course, if you really want to deliver the offline experience which the web never can, there's no reason why you can't run an offline and an online clothes shop together in order to maximise the benefits of both kinds of shopping.
3. Your Website is Still a Shop
Entire sections of the internet are dedicated how you optimise your website so that people will buy more from you. This is important, but it's also important to remember that your website should have personality in the same way a shop does.
This is something which Ling Valentine of Ling's Cars knows all too well. Her website might look like a ridiculous hotpotch of GIFs and flashing images, but there's also a serious business underneath. Ling is the biggest independent seller of used cars in the UK and a big part of that is down to the way her website is an honest extension of both herself and her brand's persona.
When people design physical clothes shops, the importance of personality is well understood. The layout and character of Marks & Spencer is completely different to the layout and character of Primark.
With websites, the notion of this "character" can sometimes get lost under the desire to outsell your competition. The irony is that a characterless website which is obsessed with sales can actually turn customers away. Clothes shopping on the internet is convenient, but it still needs to be a pleasant experience and your website should feel like a pleasant place to be.
This is why business blogs can be so helpful. It's a chance to talk directly to your customers about your product in a way which is engaging. The primary aim might be to sell a Rab jacket, but it's also important to express yourself and to give your brand a face.
4. Deliveries Can Make or Break Your Business
There is a frustrating gulf between the speed of the internet — and the speed at which it is improving — and the speed of the mail system.
Just over 20 years ago, the internet was pre-smartphone, pre-social media, pre-eCommerce, pre-apps, pre pretty much everything that makes the internet the internet. In that same time, however, the way we send and receive our mail has hardly changed at all.
The modern internet means that you can message thousands of different people from across the world with one tweet in a fraction of a second. Yet, the modern postal system means it can still take three working days to send a letter from Derby to Lincoln.
Buyers are frustrated by this. When you're able to buy something with just a few swipes of your smartphone, it's only natural that you'd want to receive it just as fast. When eCommerce took off in Indonesia in 2016, complaints were quick to take off as well. The biggest complaint? Refund issues, late arrivals, non-arrivals and order cancellations. All of those are delivery-related issues.
With clothes, returns should be expected more so than with other products. If you order a video game online and it arrives in working order, you're extremely unlikely to return it. However, if you order a pair of jeans online, you might wind up returning them just because they don't look good on you.
This is something you will need to address with your returns and delivery policy, but there's no right or wrong answer here. You could allow people to send clothes back within 60 days with a full refund, or you make it clear that you don't do refunds, but offer something else to sweeten the deal. You can offer free delivery on all products, on orders over a certain amount, or you can offer low, low prices and charge for delivery.
Experiment to see what works, but be sure to give the delivery side of your business the attention it deserves. With so much focus on creating the ideal website, it's quite easy to forget about the offline side of your eCommerce business. Simply put, though, you shouldn't and you do so at your own peril.