By Sara Saker on November 06, 2017 in Ecommerce Tips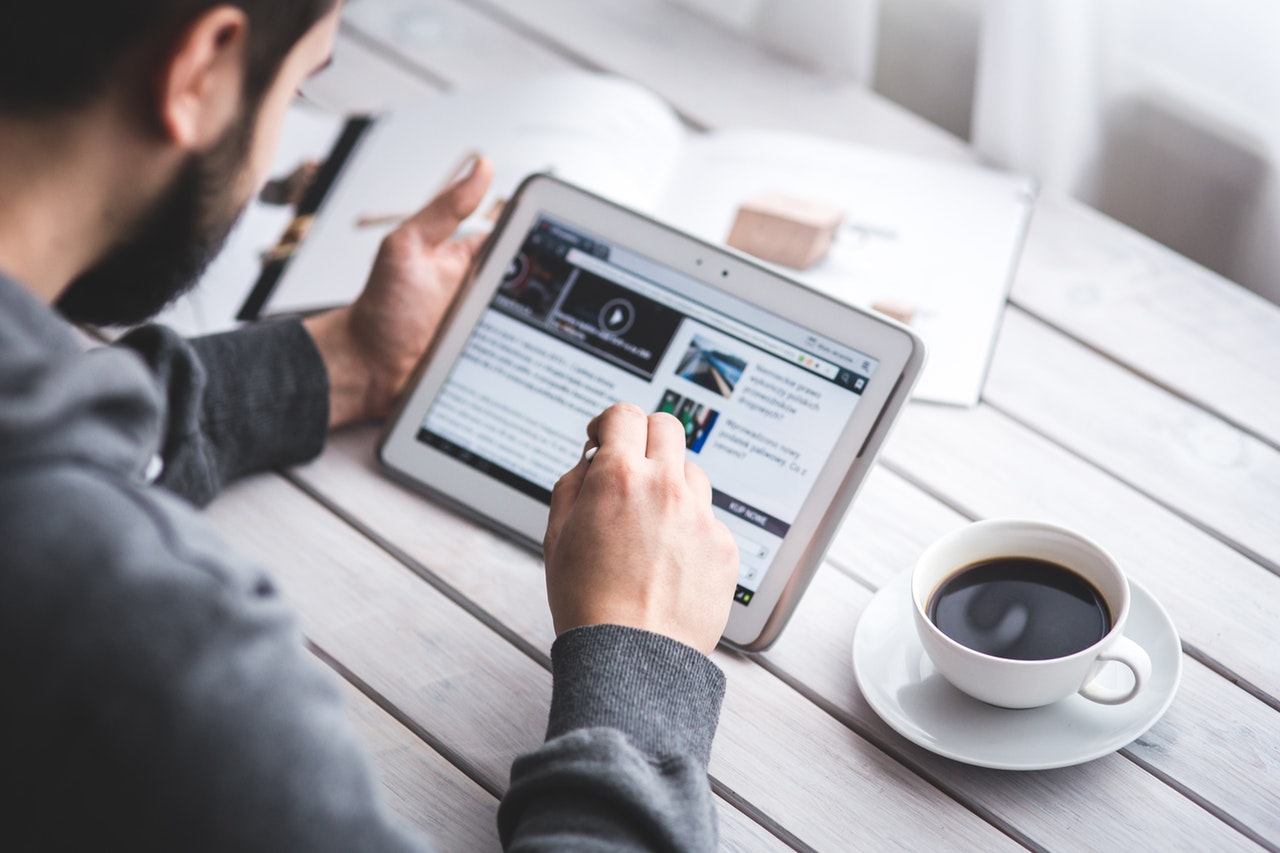 As an online business owner, you know the demands of the eCommerce world can keep you constantly on the go and running around in a million different directions. You've already taken care of finding a great domain, a perfect platform, and created a beautiful site for selling your goods. Now you need a great app to help you do business every day more efficiently and easier.
A quick Google search will let you know there are seemingly endless options for productivity apps. All of them have different features and advantages, and it may seem overwhelming. We've narrowed down the plethora of apps to a handy list of the best ones out there. Here it is:
Productivity and Organization Apps
Being productive every day is what keeps you in business, and these apps are useful tools for eCommerce businesses of any size.
Evernote
Evernote lets you grab tidbits of information from articles or images from the internet and store it. The app also helps you to organize every single note you make about your business. All of that data can be synced automatically across any desktop and mobile device allowing for seamless access. The mobile app is especially convenient for people who are out and about.
Fees: The free plan includes up to 60 MB per month and syncing two devices. The Plus plan is $34.99 a year and allows for monthly uploads of up to 1 gig and you can access your information even if you're offline. Evernote for business costs $12 per month for each user and includes added features such as administrator controls and unlimited upload storage space.
Trello
This app is a tool for project management that lets you track the workflow for your entire team. You create cards on a Trello board, and each one is specific to a task or an assignment. Every card can have team members added to it. You can attach files via Google Drive or Dropbox or your computer's hard drive to a card, and also leave comments Trello enables users to set deadlines and the app will notify members of any changes to the card and approaching due dates.
Fees: For personal use, the app is free for iOS and Android. Businesses pay $9.99 a month per each user and includes extra features such as integrating with other apps, such as Evernote. Large businesses with many different teams can opt for the enterprise version which costs $20.83 a month with annual billing.
Apps for Tracking Time
Holding yourself and your team accountable is an integral part of ensuring your online business' success. The apps below make time tracking a breeze.
Toggl
Once you click the Toggl timer, it starts to work. Every second is then tracked and logged. You can use the app to track as many projects as your heart desires, create timesheets based on those hours and sync reports with project management apps like Trello.
Every member of your team can use Toggle, and you can separate them into different groups and keep them organized.
Fees: You can use Toggl for free for up to five individual users. Toggl Pro is $5 per user every month and adds other features including sub-projects.
RescueTIme
This app is fantastic for keeping you on track. It automatically logs every second you spend on applications and websites and gives detailed reports on your activity. RescueTime is perfect for those who find themselves easily distracted by Facebook or YouTube because it gives you an accurate view of how you spend your days.
Fees: The free version is called RescueTime Lite, and the paid, premium version costs $72 a year and lets you get reports in greater detail and also block websites you find to be distracting.
My Minutes
My Minutes is extremely useful for the same people who benefit from RescueTime. This app takes it a step further and allows you to set the amount of time in which you want to complete a certain task or you want allow for a specific item like checking email.
Fees: This app is $2.99 and is available to iOS users.
Communication Apps
A team is only as good as its ability to communicate with its members. Your eCommerce business may be small and only have a handful of employees or it may be huge and have several different departments. These apps help keep everyone on the same page and exchanging the vital information to keep your company thriving.
Slack
Slack is a messaging platform that enables you to organize every conversation your team has into different public or private channels or send messages directly. Dropping, dragging and sharing many different types of files such as PDFs and images in those channels is easy. Every interaction is logged and indexed, too. Your business can add unlimited Slack users, which is great when you're onboarding new employees or want to keep vendors in the loop.
Slack has the distinct advantage of making communication simple. A company survey revealed that internal emails dropped by 48.6 percent and users held 25.1 percent fewer meetings. That led to an increase of 32 percent in productivity.
Fees: Slack is free to try. Upgraded plans do have more features and a standard plan costs $8 a month per user. With it comes a comprehensive archive of your team's messaging, integration with unlimited other apps and access for guest users.
Skype
For video conferencing, Skype is the original, and it is still the best. Not only can you digitally chat face to face with people anywhere that has an internet connection, you can share photos or any size file or text. Skype can also make conference calls of up to 25 people happen.
Fees: Skype's basic plan is free. Skype for Business costs $5 per user every month. It offers complete Microsoft Office integration and you can hold video conferences and calls with up to 250 members.
Apps for Payment and Expenses
While we know you enjoy managing your eCommerce business, you aren't doing it for free. These apps help you guarantee that you get your money.
PayPal Here
Especially useful if you have a brick and mortar business to go with your eCommerce website, PayPal Here enables you to link your bank accounts and credit cards to your PayPal account -- both online and in the store. PayPal offers a card reader that can be attached to a tablet and used as a mobile register.
Fees: Both the free standard plan and the Pro plan charge 2.7 percent for every card swipe, 3.5 percent plus an additional 15 cents for sales entered by hand and 2.9 percent with an added 30 cents for online invoices and payments.
Expensify
Use Expensify to keep track of business travel expenses. It takes away the pain of tracking the dollars you spend when you're out of town. To use the app, you sync your business credit or debit card to the app account, and it puts those purchases on an expense report. If you're skeptical or uneasy about linking your financial institution to the app, you can use your phone to take pictures of receipts and Expensify will get all of the information it needs. You can then create your own expense report from that info.
Fees: Expensify does not offer a free plan. It costs $9 a month for corporate users and $5 a month per team member.
---
It may feel like you're carrying a load of bricks as an online business owner. The above apps can help make that load lighter if you incorporate them into your daily life.