By Joseph Cruz on October 04, 2017 in Marketing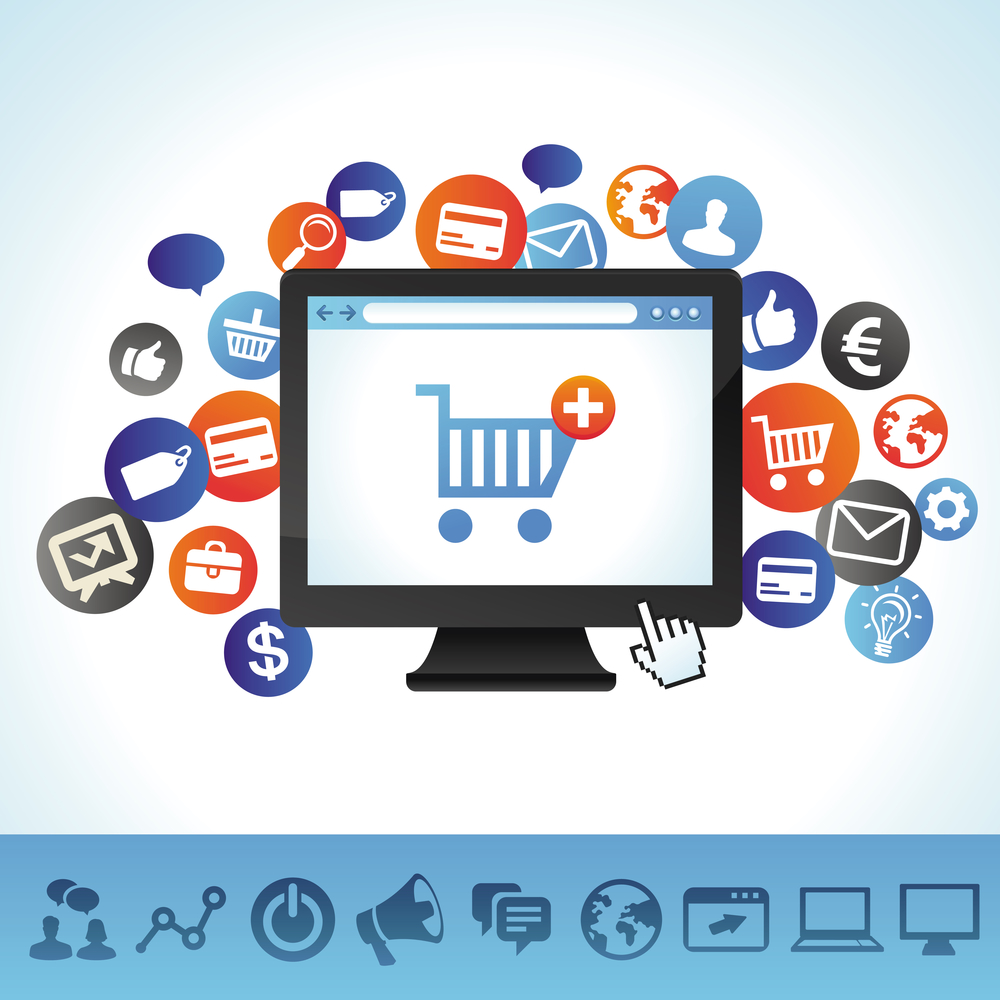 In online business, E-commerce is one of the toughest markets to penetrate. You need to have a strong brand presence, solid marketing team, and positive customer satisfaction feedback. These are all areas you need to firm up before you can have a compelling E-commerce website and before you can make a sale.
In fact, a strong brand presence and positive customer feedback are important selling point indicators for any online business that wants to increase customers. Whatever kind of service you are offering, you need to have strong and reliable information before people put their trust in you. After all, nobody wants to spend his or her time on something suspicious.
Everybody knows that people won't buy anything from a business they have never heard of before, especially online. So to solve this dilemma, I'll help you provide materials for achieving two purposes:
Create a Video Demo of Your Products
If you want to make sure that sales will come, do what has worked for others. Not all E-commerce websites provide video products, but doing video should be a major component of any site. In fact, people have been using video product demos (which have been very popular) on shopping TV for years now.
Video demos speak for the product itself and naturally attract potential buyers in a short period of time. In fact, I myself have tried buying from a shopping TV channel shortly after watching a video demo.
There are several reasons why I converted into a buying customer:
I saw the actual product being used.
The company highlighted the features of the product one by one.
There was a discount for early bird callers
E-commerce websites can likely replicate this success on their marketing channels by simplifying the decision-making process for their online buyers. After all, people just need to be amazed in order to make a purchase.
Share Buyers' Experiences with Your Product in VIDEO on Your Site
This strategy is probably the most untapped tactic in the E-commerce business. Do you really want to make your buyers love you, buy more from you, and sell more for you?
Then give them a little appreciation and share their stories on your website. This tactic is better than customer testimonials because, rather than reading text, your potential buyers can actually hear real people talking and giving compliments about your products.
This strategy will not require you to invest in marketing because you can politely ask your existing buyers to make short videos about the products they bought from you. Your happy customers will simply give their honest feedback. The video could contain questions such as the following:
Why do they love your product?
Will they recommend it to their friends?
Are they going to buy more from you?
You can also change these questions. Consider providing your own for each customer from whom you'll request a video. That way, you can make the video more natural. Your buyers can even share the videos on their social media channels in order to get more attention and interaction. Because they did you a favor, you can give the customers who provided video reviews a discount or freebie on their next purchases.
Related Post: Learning from the Best Video Marketing eCommerce Business
Initiate a Unique Social Media Campaign
Social media is popular in almost all countries. Some people make a living from it, and some become popular because of it. Social media has also become an online marketing channel. So the opportunity to sell on social media is definitely increasing. The key to succeeding in any social media campaign is to be creative and unique in order to capture your target audience's interest.
You can do so by giving away free products for a limited time only to your lucky online buyers. Most social media campaigns offer discounts, so if you make your offer different, your campaign might be a success. Use the  psychology of selling to appeal to what most people want.
For example, most people love Christmas holidays because of discounts in the market. If you take advantage of that fact in your social media campaign, imagine how many people will go crazy over your website. Of course, there are only a few select products you can hard-sell with this approach, but they will be sure sales for you.
You can even take advantage of seasonal events but do so in advance. For example, for Valentine's Day, you can say something such as, "Don't wait for Valentine's Day to give your loved one a gift!" Then offer the option of delivery on Valentine's Day.
Create a Solution to a Problem
No one knows it all. You can educate your potential buyers on the use of your products. You can provide a blog post on your website about different purposes of your products and how they can best help your customers. This form of content also helps your buyers with their decision-making process. The more they know, the more likely they are to buy.
Besides, you can't just sell something to anyone without having an idea of what they want to buy. And you can't expect your potential buyers to visit your website and randomly decide to buy whatever product you sell there. Your audience needs to see the purpose of an item before purchasing.
However, if your E-Commerce website is in the clothing industry, you can come up with a unique outfit for all body types. You can create one either for teenagers, adults, or parents with professional or casual styles. You can also give ideas for how colors can impact people's appearances. There's a lot of ideas you can come up with if you are open to experimenting.
Create an App Store for Your Website
Whether you like it or not, technology is evolving. When it evolves, we adapt—and online shopping is booming. People can shop from the comfort of their homes while watching TV or eating. In fact, according to this article from Bigcommerce, 51% of Americans prefer to shop online. And almost all Americans with internet access have made an online purchase.
This direct business to customer marketing approach is clever and very convenient for buyers. They don't have to go to the mall or sit at their laptops to buy something online. They can just tap their phones or tablets and choose whatever they need to purchase at the time.
This ability also helps your existing buyers easily find your store. Since using the App Store is much more convenient than going to a website, the App Store will probably contribute a lot of sales to your business. Like the old saying goes, two is better than one.
Reaching your potential buyers is hard, but converting them into customers is much harder. Online shoppers are looking for something that amazes them. If you can provide what they are looking for, you won't find it hard to make sales.
---
The marketing tactics I have provided above are strong selling point indicators for making your potential customer's buying cycle easy. No hesitation, no doubts. Just sales.