By Bob Kruse on May 26, 2014 in Beginner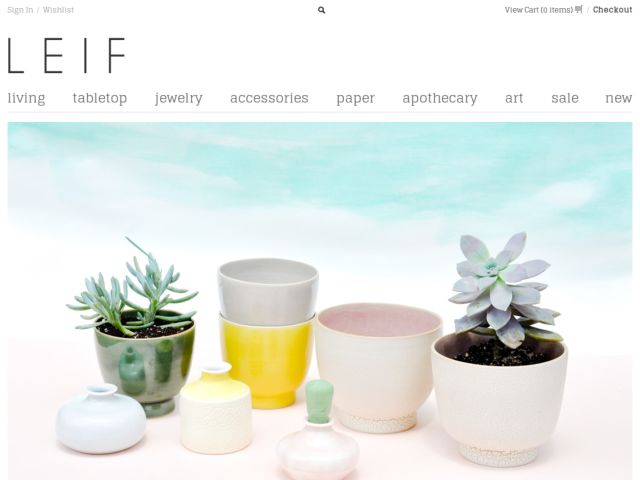 The days of having physical presence to conduct a business is history. Today you must compete virtually. Thanks to the numerous resources available, getting started with an ecommerce website is easier than you might think.
Here are just a few ways to get your ecommerce website venture off the ground. Note that we're assuming you already know what you want to sell.
What is ecommerce anyway?
Ecommerce is simply selling things over the internet. To do ecommerce successfully, at bare minimum you need a website capable of making a monetary transaction, usually via credit card. You can sell anything from a single product, millions of products, downloadable products (like ebooks), to intangible things like services.
Depending on what you're selling there are things your ecommerce website should be able to handle automatically, like sales tax, shipping calculations, discounts/coupon codes, collect customer billing and shipping information, order total calculations, order notifications, and payment processing. On top of all that it needs to be secure.
So, what are the options to building an ecommerce website?
1. Hire a website design company to design an ecommerce website
Hiring a web design company to build an ecommerce site would be the best choice for a company with money to spend. Custom designed eCommerce websites can cost anywhere from $6000 to $100,000+ depending on the experience and billing rate of the web design company as well as the design and functional requirements of the ecommerce website– "bell and whistles".
The web design company will take care of the technical logistics in making eCommerce work for you including product purchasability, online transactions, shipping, taxes, order notifications, and website security. As the client, you would be responsible for supplying your product information (descriptions, pricing), product photography, shipping carrier (what shipping carrier do you use – fedex, ups, etc), tax rates (check with your accountant as this can vary per state), and a means of payment (a relationship with a credit card processor like authorize.net or paypal).
Once the ecommerce website is complete, the web design company can also manage the website for you, which can include installing security patches and updates, adding/updating products upon your request, handling customer technical issues. You would be responsible for customer service and shipping products.
Pros:
The hard work is done for you
As much customization as you can afford
Support from a web design company that knows your business
Cons:
Costs can be high
Custom built ecommerce sites can be buggy
2. Purchase ecommerce software and do it yourself
If you're technically savvy, you can find ecommerce software online and build an ecommerce website yourself. Finding appropriate ecommerce software to create your own ecommerce website can be a confusing and tedious task – especially if you're novice to the ecommerce arena.
There are some important things to consider while choosing ecommerce software to build your own online business:
Reputation:
Look up reviews, look for other websites using the same ecommerce software. Do other people use this software? Are people leaving this software for some other solution?
Features:
Can the ecommerce software do everything you want it to do? Is it compatible with your shipping solution, your payment gateway, or requirements for collecting taxes?
Support:
If something breaks in the ecommerce software, who can fix it? Who can you ask for help?
Cost:
Is it free, open source, or paid?
Community:
If other people are using the same software, it's valuable to be able to communicate with them, learn tips and tricks to making your software work best for you.
Flexibility:
Can the software accommodate any special pricing requirements you might have like bulk pricing discounts, bundled products, group based pricing (retail customers may see different pricing than wholesale customers), or customizable products (monogramed products).
Expandability:
Are there modules, plugins, add-ons to expand functionality if needed? 
In short, you want to find an ecommerce software that fits your business requirements, has a stong user-base, a healthy community of developers, and a large library of add-on modules. Watch out for software that might be on it's way out the door. For example choosing something like oscommerce would be a bad idea, it's heyday was around ten years ago and there are many better option available today.
Regarding design, if the ecommerce software is popular, like Magento or Opencart, then you can usually find free or purchaseable templates and themes which are easy to install and customize with your own company's branding. Alternatively, there are ecommerce designers who many specialize in designing and customize your selected ecommerce software.
Pros:
It can be free if you choose an open source ecommerce software
You can get free or paid help
Easy to add new features
You can aquire design themes
Cons:
You need to be tech savvy
You are responsible for setting everything up properly
You are responsible for maintenance and security
You are responsible for the hosting requirements
3. Subscribe to an ecommerce platform
Subscribing to an ecommerce platform is the quickest and easiest way to get your ecommerce website off the ground. When you subscribe to and ecommerce platform, the company you choose is responsible for supplying, maintaining, and supporting all of the technicalities of running and ecommerce website. These companies are generally referred to as hosted ecommerce solutions.
When choosing a hosted ecommerce platform, there are a lot of factors you need to consider. The most important is the stability of the company. If the company isn't run properly, doesn't make enough money, and goes out of business then you lose your ecommerce website. So you are essentially putting your business at their mercy, which may be unsettling for some business owners. So you want to choose a reputable company that's been in business for a while and has some established ecommerce websites using it's service.
The ecommerce platform you choose needs to provide all the tools necessary to successfully sell your products and fit your business model. While these are meant to be one-size-fits-all solutions, there may be a case when you need to do something special that it doesn't support, so it's best to make a feature list before you go shopping around. Some ecommerce platform providers offer 3rd party integrations that will allow you to get the extra functionality you need, but usually at an additional cost.
When it comes to design, many ecommerce platforms offer a library for pre-built templates which can be selected and customized for your site. Some platforms like Shopify and Squarespace have vast design template libraries but they also allow you to provide your own custom designs if you want to hire a designer or attempt to do it yourself.
Pros:
Quick and easy
Support is usually included
Everything is handled for you
Cons:
You are at the mercy of the hosted ecommerce platform provider
One size may not fit all
Limitations based on your selected monthly plan