By Stephen Hart on June 04, 2018 in eCommerce Design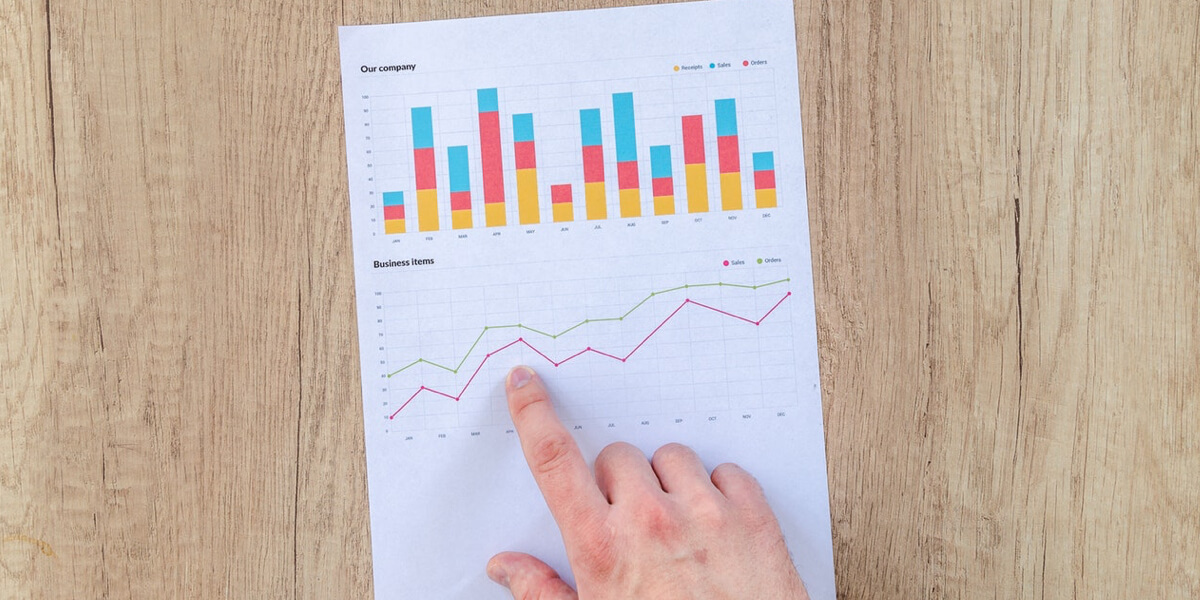 Since I work in the payment processing industry (first with Worldpay and now with Cardswitcher), online payments are obviously the thing that I'm most interested in. (Don't close the blog just yet! I promise it's actually pretty interesting!)
You see, payment tech isn't just another box you've got to tick to get your eCommerce site up and running. Well, it is but it's so much more than just that!
The payment choices you make directly affect your conversion rate and, therefore, the success of your business.
I know that conversion rate optimization always focuses on fancy design and swish animation but payments play a huge role in the checkout process. So it's important to really think about them.
In this blog, I'm going to walk you through a couple of key payment considerations and explain how they influence your customers' buying decisions.
Let's get started.
Offer multiple payment options
Twenty years ago, the retail world was dominated by cash. Yes, debit and credit cards existed but they just weren't as popular. They were slower and less widely-accepted and just not as convenient as cash.
Now, things are different.
Card transactions actually took over cash transactions last year for both total number of transactions and the value of those transactions. But the story doesn't stop there. Society is already moving past cards to new alternative payment options are popping up.
An alternative payment method is classified as any non-card payment method and they've already started to gain real traction.
With more than 200 alternative payment methods already available — think direct debit, digital wallets, digital currencies, e-invoices and so on — it's important your business actually supports the payment methods that your target audience wants to use.
When YouGov polled British adults back in 2009 (yes, this really does seem to be the most up-to-date study), over half of the respondents said they would cancel their purchase if their preferred payment method wasn't available.
I know a nine-year-old survey isn't the best data to go on but it does seem to make intuitive sense. Say you want to buy a new pair of headphones and want to use PayPal because you don't have your wallet or purse on you. What are you going to do if that website doesn't offer PayPal?
You're going to try somewhere else, right?
Now, I'm not saying you should offer every single payment method at your checkout. In fact, cramming hundreds of payment options into your checkout will almost certainly decrease your conversion rate.
Instead, I recommend talking to your audience (or surveying them if your audience is particularly large) and asking what payment methods they want to use. Then integrate those payment methods into your checkout. Simple.
Eventually, it's a good idea to A/B test payment methods and home in on your optimal setup. But that's a complicated story for another day.
Shared over Hosted Gateways
Okay, let me preface this point with a super quick recap of how eCommerce payments work. You've got your eCommerce platform that hands the website and order processing stuff. You've got your payment gateway that actually processes the payment during a transaction. And you've got a merchant account that accepts the money.
This point will focus on payment gateways. Following me so far? Great!
Generally speaking, there are two types of payment gateway: hosted and shared. Here's how they both work. (Full explanation here.)
A hosted gateway is hosted with the gateway provider and your website must redirect your users away from your site in order to accept payment. Once the payment is complete, they are redirected back to your site for confirmation
A shared gateway, on the other hand, lets you integrate the payment panel into your website. So with a shared gateway, you accept a customer's payment details on your checkout page instead of redirecting them to a third-party website.
While hosted gateways do have certain advantages over shared gateways, they will put a dent in your conversions because you're adding an extra click and an extra step in the checkout process. The drop might be very small but, as I'm sure you know, little changes drive big savings with eCommerce optimization.
(Note: Some hosted gateways are actually very good and will brand the page to look like your website. However, hosted gateways always require an extra step and that always reduces conversion rates.)
Include Trust Badges
With so many security-related stories in the news at the moment (Facebook, Cambridge Analytica and so on), users want to feel safe and secure on your site, especially if they are entering personal or payment data.
Your first step here should be to ensure your security is absolutely watertight. If it's not, you're really letting your users down. Check out the PCI Security Standards Council for information on where to start. Actually, if this is the first time you're thinking about security, just stop reading and go straight to PCI SSC and start reading!
Okay, now you're super secure, it's time to actually advertise that fact. How do you do that? With trust badges, of course.
Trust badges are essentially little credentials issued to websites that meet certain security standards or that use certain security products. While security companies like McAfee and Norton issue the vast majority of trust badges, payment companies often have their own, too. Keep an eye out for the PayPal Verified the next time you buy something online.
Including these badges throughout your checkout gives confidence to your users that your website is legitimate and their payment details are safe. And that makes them more likely to convert.
Related:
Did We Miss Anything?
Improving your eCommerce conversion rate isn't as simple as reading a blog and implementing three simple tips. Yes, that will improve it slightly but there's still a lot of work to do.
It's an iterative process where each action nudges your conversion rate up by a fraction of a percent. While that might seem fruitless, you need to remember that each fraction of a percent can potentially result in tens, hundreds or thousands of new customers.
To help everyone improve their conversion rate, why not share some of your own tips in the comments section? (They don't even have to be payment related!)