By Jane Hart on October 08, 2019 in Ecommerce Tips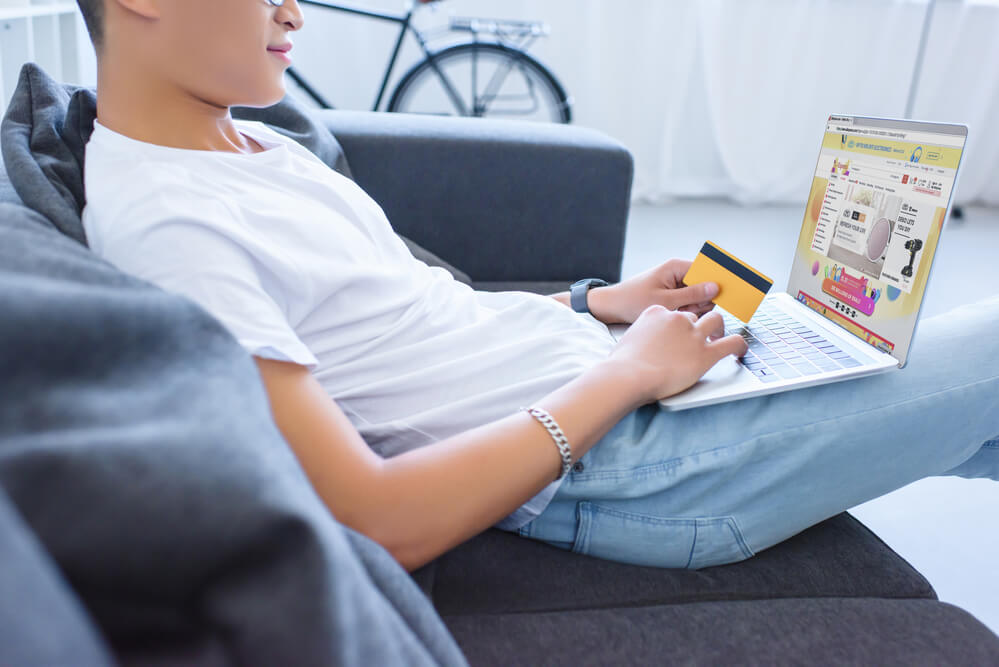 In today's High-tech landscape, shopping is not entirely limited to physical stores or opening hours. It's been dramatically expanding to an online environment. Having an online store is almost become a necessity now, to survive in this ever-increasing global market. However, with the number of online businesses that are popping up all over the web every day, it won't be easy to turn your small e-commerce business into a profit-generating venture.
How To Maximize Revenue On The E-Commerce Website?
Whether your business is in the primary stage or well-established, there are times when business faces challenges and revenue loss. Moreover, if the business is new, there are a lot more chances of its extinction if the entrepreneurs do not pay attention to the requisites at the right time. These tried and tested tricks will come to your rescue to get your popularity back to normal and boost the revenue.
1.Target your existing customers:
 A study conducted by one of the USA based e-commerce development companies shows that attracting new customers is 6X expensive and time consuming then keeping the existing customers. It's a lot easier to foster a relationship with the existing customers than adding a new line of customers. You can leverage many customer retention strategies to boost sales like understanding and addressing customer needs, sending targeted messages based on prior interactions with the customers, updating the offerings, up-selling & cross-selling.
2.Display icons that show that your site is secure:
Cybersecurity has become the 1st priority for online customers due to the number of fraud cases taking place nowadays. They don't want to take a risk when comes to online purchasing. So in order to assure your customers that your website is trustworthy, you can make necessary changes like adding security badges to your website, including a Contact Us page, display trust seals(certificates of excellence, five-star Yelp ratings). This gives the customer more confidence to trust and buy from your website.
3. Use a video demonstration:
Videos more resonate with the customers, they're likely to remember it after watching them rather than reading it. Most customers do not buy as they fail to understand that how the actual product is going to work. Adding video demonstrations help them gain all the required information about the product such as raw material, make, manufacturer's info, how to use, etc.  Video demonstrations are much helpful and have an increased rate of selling the product.
4. Use photos when you include customer testimonials:
 Adding the reviews and testimonials will make your website more trustworthy and combining it with the name and image would build a solid ground for the security in the eyes of your potential customers. People tend to believe a real person than a nameless and faceless person. So it will increase customer retention and will help you to meet the targeted sales.
5. Give your customers the freedom to shop from their mobile device:
In 2018 Mobile transactions has been gone through a greater rate of growth. Our society is more and more leaning towards smartphones and it's true for e-commerce as well. As much research shows that 65% of overall traffic comes from mobile devices. However, the sales conversion rate is very low(0.8 %)as compared to desktop users. These statistics indicate that either user prone to just browse on their smartphones or the payment features are not properly optimized for mobile users. So in order to generate more leads from mobile devices, you have to focus on improving the overall mobile user experience. Here are a few tips to improve the mobile user experience.
 Make the checkout process as simple and intuitive
 Using a top navigation menu
Ask Users to Join Your Mobile Group to get rewards and discounts
Showcase Trending Products in a Collage Format
6.Integrating social media platforms with your website:
Considering the amount of social media users we have which is about 2.4 billion, Integrating Social media with your online store will serve as an effective strategy to create brand awareness, traffic and sales growth. A study shows that users experiencing positive reviews about your company on social media are 3 times likely to recommend your brand. You can take your e-commerce business to a greater height by using various ways of social media integration like giving social login option, share plugins on the product page, using Social Based Comment Systems.etc
7. Use free shipping to your advantage:
Free shipping has a great impact on purchasing behavior, after all, who doesn't like free stuff? The shoppers are always looking for a discount or free shipping while purchasing. In-fact more than 80% of shoppers abandon their carts because of the shipping price. Offering free shipping is a great way to avoid unwanted surprises. Though it can prove as a very effective marketing tool, the question is how will you afford the cost of offering free shipping? But the fact is, there is no such thing called free shipping. Increasing the product price tag will help you to create the illusion of free shipping. even Offering a minimum order requirement in exchange for free shipping and eliminate shipping to higher zones(too far destinations) will also help you.
What Are The Advantages Of Buying From An E-Commerce Site?
Customers look for their own benefits. They prefer buying things where they get them with ease. An e-commerce site is a convenient shopping platform that allows customers to shop freely without any time restriction. People can spend an unlimited amount of time at any time of the day on the virtual site and can shop for all the items that they are looking for. Almost all products are available to buy on an e-commerce website whether it is grocery, clothes, home appliances, equipment, tools, etc. There are many great advantages to do shopping from an e-commerce site.
Eliminates needs for physical stores and helps in expanding the customer base:
With the arrival of e-commerce sites, the popularity of physical stores has reduced in large numbers. These sites gain more and more customers that are going to see products at the store. People can buy and try and can also return the products by following the return policy of the site. If you think e-commerce sites are failing to maintain their charm in the market then you are wrong. Many e-commerce sites are getting so popular at search engines and are able to maintain a large customer base.
 Business can save money on rent, maintenance, utility, etc:
One of the biggest advantages of having an e-commerce site is that there is no need to pay for the rent, utility, maintenance and other charges. The e-commerce store is open 24/7 and there is no need to employ security to watch over the store. Also, there is no need to limit the number of items to be stocked on the site.
Digital products can be stored with little or zero overhead costs:
Customers can buy anything such as music CDs, music systems, phones, laptops, coolers, television, refrigerator, etc with little to zero overhead costs. All these items are comparatively cheaper than their store price.
Allow a business to scale up easier than the real store business:
When a business grows, it needs the expansion of staff, stocking space for the inventory, utility, more parking, and maintenance, etc. But in e-commerce sites, it is easy and there is no need to go for any physical upgrade of the store.
Keeping in contact with customers is easy for an e-commerce website:
Keeping in customer's contact is much easier for an e-commerce site rather than a real store. They can keep the customer data record for future reference and can send emails, newsletters, SMS's etc to keep in touch with them and can share the latest offers available at the site.
e-commerce allows the business to track logistics:
Tracking of logistics is the key to a successful e-commerce company. Digital storage of everything can help in keeping things up to the mark and there are fewer chances of mistake. This helps in automatically collection of data and crunch numbers. The sites can easily benefit from knowing what products are selling the most from their website. Storage of an item or any product is easy and not expensive; it is just like adding another page to the site.
Provide abundant information:
Customers can have access to almost all the information related to the product. They can also get the details about the seller and how popular the seller is in respect of the product selling.
Conclusion –
So now as you are aware of the 7 techniques to boost your e-commerce sales, what are you waiting for? Though no same strategy works for everyone, it's certainly worth trying. Convenience, safety, security, good quality are some of the important facts that are ruling in online business and paying attention to these will prevent e-commerce websites failure in the market.